SA Power Networks and Country Arts SA
Empowering Regional Artists
SA Power Networks and Country Arts SA have been working together for many years to provide expanded opportunities to regional artists and audiences.
This year, given so many people are looking to support local makers and creators, we are supporting a number of emerging artists gain a wider audience.
The artists below have websites and social media accounts they would love you to follow.
---
Kelly Taylor and T'keyah Ware's painting Connection to Country, represents "first nations people from all different tribes, places, young and old coming together to sing, dance and celebrate with our elders and learn from them so we as the next generation can carry on the importance of our culture and powerful connection to this land right across Australia".
The 'U' symbols represent the people.
The large 'O' circles represent the different communities.
Symbols around the circles that create a wave effect are footprints.
Little blue circles and waves are rock holes 'o' and flowing rivers '~'.
Dots represent the land we walk on.
Name: Kelly Marie Taylor
Nationality: Aboriginal
Tribe: Antikirinya/Kokatha
Language: Pitjantjatjara/Yankunytjatjara
Born: Port Augusta SA 5700
My name is Kelly Marie Taylor I was born in 1978 in Port Augusta, South Australia, I belong to the Antikirinya/Kokatha peoples.
I am custodian to my grandmother's stories as well as my own, my painting traditional journey started when she was just 11 yrs. old while living in Alice Springs with my grandmother Millie Taylor (nee Lennon - Dec).
Every day after school I would watch my grandmother paint for hours until one day after school, she put out a piece of canvas board she designed for me while I was at school of the lightning dreaming and I have been painting ever since.
My paintings are about my childhood days hunting and gathering traditional foods, bush medicine leaves, playing and rolling down beautiful red sand hills of Ernabella, Fregon, Ayers Rock, Indulkana, Alice Springs, Coober Pedy and Port Augusta, where we would camp surrounded by trees, sand hills and plenty of water holes to swim in and sitting by the camp fire or camp site on country, enjoying the fresh air.
Name: T'keyah Ware
Nationality: Aboriginal
Tribe: Antikirinya/Kokatha/Wirangu
Language: Pitjantjatjara/Yankunytjatjara
Born: Port Augusta SA 5700
T'keyah Ware was born in Port Augusta 2002 but spent her growing up years in Ceduna on the west coast of South Australia.
T'keyah's great grandmother Millie Taylor (nee Lennon – Deceased) and mother are the inspiration behind all of the amazing paintings and stories that T'keyah creates. T'keyah's great great grandmother is half Antikirunya and half Arrernte.
T'keyah was taught how to dot paint when she was 15 year old by her mum who showed her how create a painting using different designs, stories, techniques, styles and how to blend colours to create her own painting's that show's her family and great grandmother's journey across country, hunting and gathering traditional foods to survive off the land.
Her style of dot art work is spread out over the canvas in multiple colours to give her painting's an eye catching effect that makes her artworks exquisite, culturally significant and breathtaking.
Over the next few year's T'keyah wants to grow into a successful artist, carrying on her family cultural tradition and continue producing beautiful pieces just like this one.
Interested in finding out more about Kelly and T'keyah?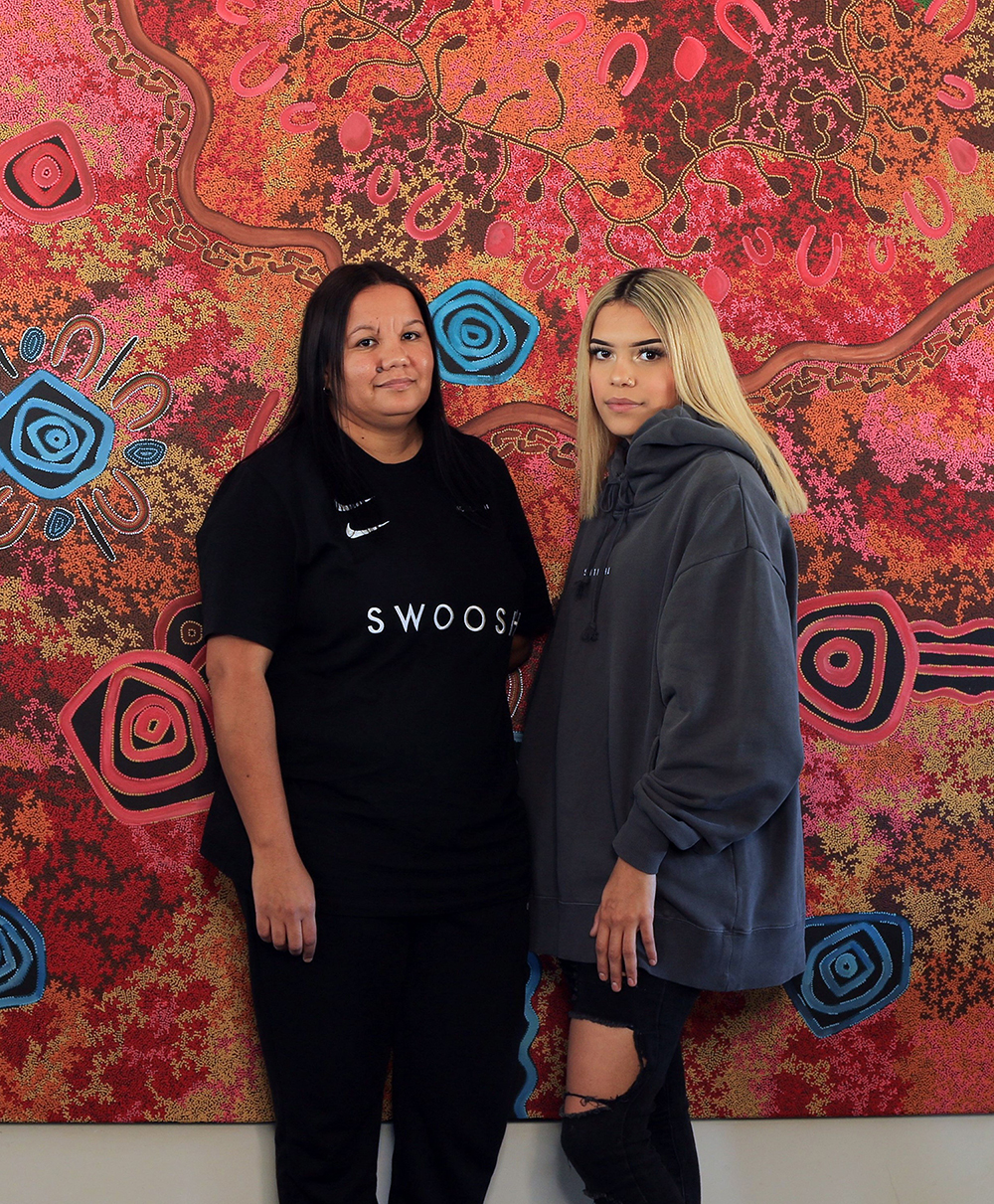 Eliza currently lives in Port Lincoln and likes to create art that has a purpose. She has always been a maker, doer and creator and hopes to bring the positive power of art and creativity into her community.
Eliza is inspired by art with purpose. Throughout her childhood she dreamed of being an inventor extraordinaire and can usually be found in the shed, behind her sewing machine or experimenting in the kitchen. She has lived in various places across the state and describes herself as being a "country SA girl at heart".
"I love living in regional SA and value arts and crafts for the wellness of myself and my community. I would love to see the development of a space in my community where creative people can socialise, connect and create."
Eliza's artistic practice involves many mediums and perhaps could be better described as creative experimentation. She likes to create magical yet purposeful things that are wearable and could perhaps even be described as practical art, as they can be part of the every day life.
In 2018 she became a member of Country Arts SA and Carclew's Artsquad with the hope of bringing the positive powers of art and creativity into the everyday life of more people in my community.
Interested in finding out more about Eliza?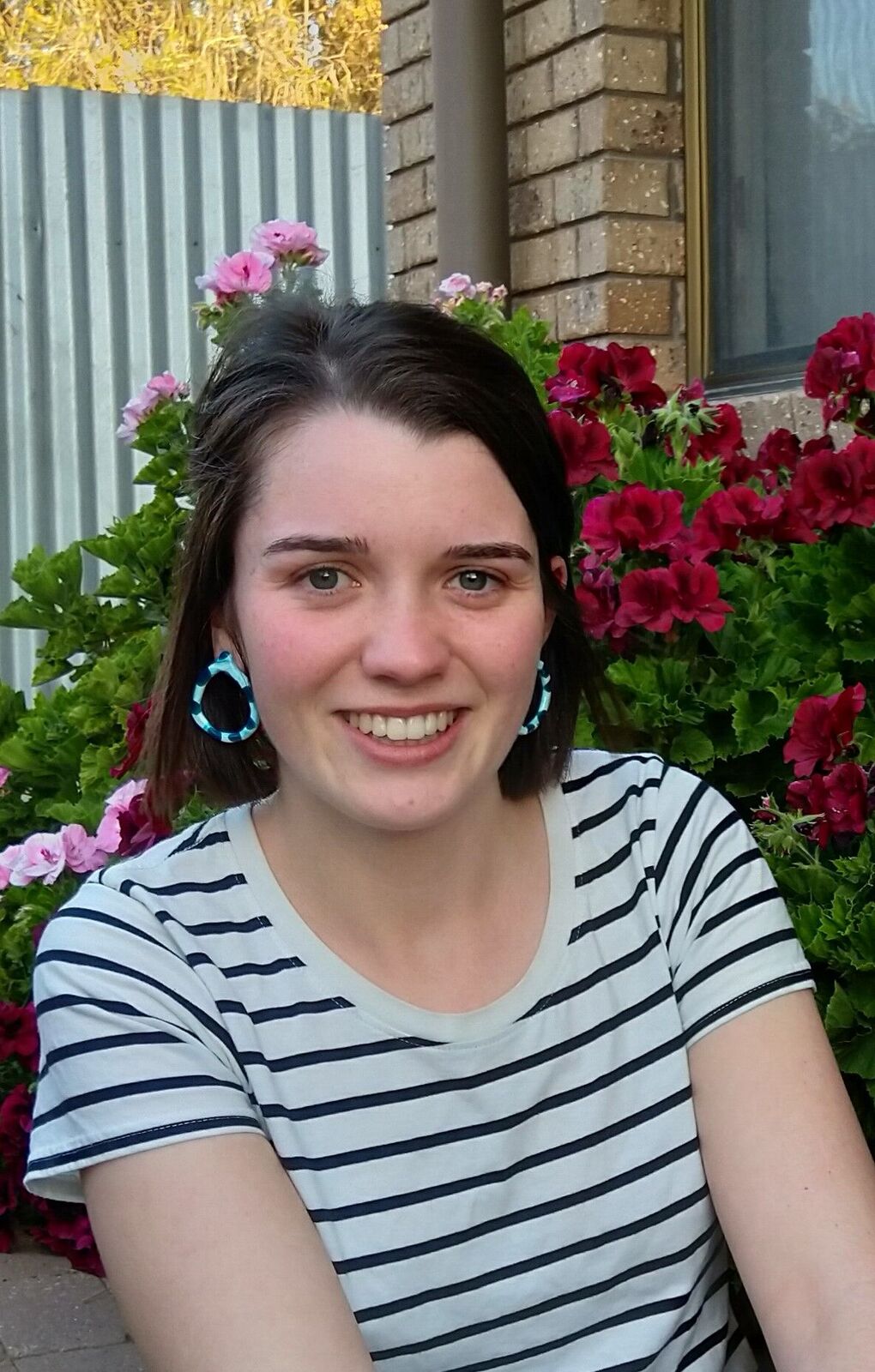 Monika Morgenstern immigrated to Australia in 1990 at the age of 25. She received her Honours Degree in Visual Art from the Adelaide Central School of Art in 2014.
Her work is held in many private collections and she has been shortlisted for numerous awards.
In her practice Morgenstern researches mystical experiences and encounters with the numinous, bringing to light something that does not exist in an accepted paradigm. As an artist she intends to uncover and reveal how the mystical exists in present-day society, and how these issues can be presented in a contemporary art context.
Her work Silencio literally means silence. "I aim for the viewer to slow down and maybe, somehow, experience the numinous. The work is intended to create an emotional interchange – I regard this as integral to the success of the work".
Since 2003 Monika has resided in Strathalbyn on the Fleurieu Peninsula, South Australia.
*numinous [adjective] having a strong religious or spiritual quality; indicating or suggesting the presence of a divinity
Interested in finding out more about Monika?