Update to small embedded generation inverter limits and the redevelopment of our forms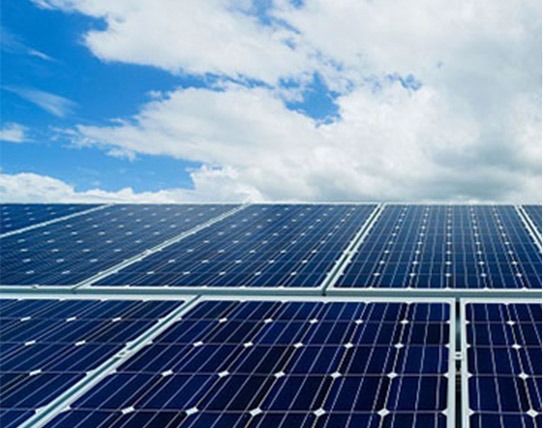 This Industry News provides an update to the allowable inverter sizes for single phase inverter installations. It will also cover the redevelopment of our forms on our website and what you can expect with the changes.
In December 2017, we released Technical Standard TS129 – Small Inverter Energy Systems (IES) – Capacity not exceeding 30kW as a result of the changes in AS/NZS 4777.
We identified the limitations that the changes in AS/NZS 4777 would place on customers wanting to export to the grid and we have attempted to balance network security and customer export opportunities.
While TS129 is more lenient than AS/NZS4777 and what other electricity distributors generally allow, it is important to note that uncontrolled exports can result in overloading local electricity networks and nearby customers losing power. This includes vulnerable customers, such as the elderly or those dependent on life support. The key principle contained within TS129 is to enable customers to export into the grid while minimising any adverse impact on the security and quality of supply to other nearby customers.
Currently, TS129 can be construed to restrict a customer with a single phase connection and an existing PV inverter of >5kW from installing a battery of 5kW or more. This is due to the total 10kW inverter capacity for a single phase connection. It was not the intention to limit customers with existing PV systems if they choose to add a battery.
---
Action taken
Following a review, we would like to clarify that we will allow customers to install a battery inverter of no more than 10kW but the sum of the export from all the inverters (i.e. PV inverter(s) battery inverter(s)) must be limited to no more than 5kW at all times.
If the existing approved PV inverter allows export to the grid in excess of 5kW, the existing PV export capability may remain (e.g. if the current approved PV system is 6kW then the allowable export limit will remain at 6kW).
Due to current legislative requirements, the maximum allowable PV inverter capacity for a single phase installation must not be greater than 10kW. Please note that the maximum capacity is determined by the PV inverter nameplate capacity and not the panel capacity.
In summary, this will mean the total inverter capacity for a single phase installation can be up to 20kW (10kW PV and 10kW battery).
Each link opens a larger version of the image
The changes highlighted in this 'Industry News' will become effective from 23 April 2018 and will be included in the updated TS129 -Small Inverter Energy Systems (IES) – Capacity not exceeding 30kW, which will be the reference document for these changes.
For any further inquiries regarding the connection of small embedded generation to our network email seg@sapowernetworks.com.au
---
Form redevelopments
We have been working towards providing an improved experience through all the services we provide. To improve our website and your experience, we identified that our forms need to be updated to be more easily understood, to ask fewer and more relevant questions, and so they can be completed on all devices with ease.
We have also seen formats ranging from PDF to online. This redevelopment will change our PDF and hardcopy forms to be in our online style, which allows them to be filled out on the go wherever you are.
Our Small Embedded Generator (SEG) application form has been updated to include the AC rating of the inverters and a 'Connect a battery to my system' section and which will be effective from 23 April 2018.
More forms are being redeveloped and will be made available in the coming months. These include:
Network tariff demand change request
Contact us
High load permit
Request for network access
REX application
We will let you know when these forms will be updated closer to their launch dates.
The redeveloped forms will be easier to complete by providing additional help, reducing the number of questions and changing the look and feel to ensure you can complete the form comfortably on all devices while on the go.
We want to ensure you are getting the best experience using our forms as we improve our communication with you. If you have any feedback or questions, please send them through to websiteteam@sapowernetworks.com.au
Authorised by: Jehad Ali, Manager Network Standards and Performance, SA Power Networks
Authorised by: Dana Rankine, Manager Customer Programs, SA Power Networks