Small Embedded Generation: New Application Form, Inverter Requirements and Three Phase Export Limits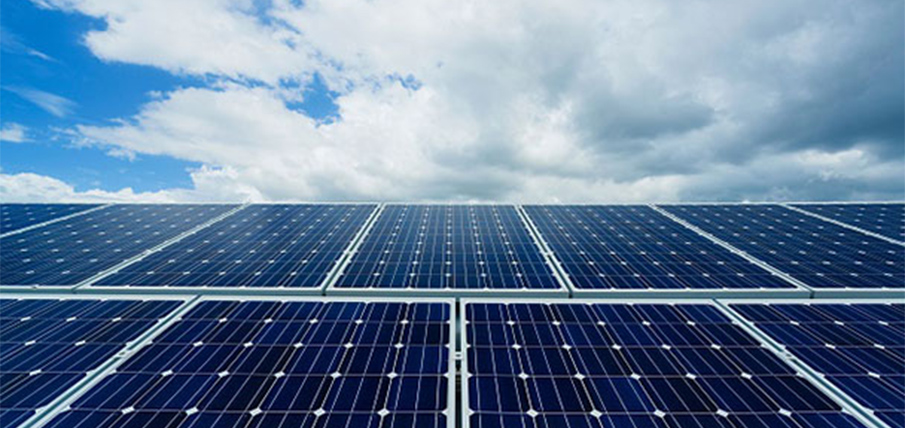 New Small Embedded Generator application form coming soon
We don't need to tell you that the industry is changing at a rapid pace. With all the changes it became clear to us that the current Small Embedded Generator (SEG) application form would soon no longer be fit for purpose. We have been working on a new SEG application form that will make things simpler and easier for you, now and into the future.
Key to developing the new form has been engaging with our stakeholders. A selection of solar installers, of varying sizes, were consulted so we could truly understand how you work and what is needed in the form.
The new form will bring a number of improvements that will allow more applications to be approved directly through the form, without having to email supporting information to seg@sapowernetworks.com.au. It will also reduce unnecessary rejections created by administrative errors and generally be easier to navigate.
As we get closer to the go live date, we aim to provide some training on the new form, so you can hit the ground running once it is released. We anticipate that the new form will be ready to go live mid-May and once we have an exact date, it will be communicated to the industry.
Changes to approved inverter list
To support the safety and reliability of the distribution network, SA Power Networks is introducing additional requirements for grid connected inverters, which will ensure only suitable inverters receive approval to be connected to the network.
Current mandatory requirements:
On the Clean Energy Council's approved inverter list
Volt-Var response mode
Additional mandatory requirements:
Volt-Watt response mode
Certified to IEC 62116
Making both volt response modes mandatory will mean inverters are self-correcting to maintain the voltage at the inverter within workable limits. This requirement is consistent with National Distributed Energy Resources Grid Connection Guidelines. Further benefit and explanation are detailed in the Important information for solar manufacturers, retailers and installers section of this document.
Certification to the IEC 62116 provides enhanced testing procedures for protection against islanding faults. This equates to safer installations for electrical workers and consumers. Compliance with IEC 62116 for active islanding protection as per AS/NZS 4777.2 is a requirement stipulated in the recently published ENA document 'Technical Guidelines for Basic Micro EG Connections' and is already being enforced by other distributors where there is a high penetration of solar i.e. Western Power and Energy Queensland.
What does this mean for you?
This change will coincide with the release of the new SEG form (expected mid-May). So, once you are using the new SEG form, only those inverters which meet the mandatory requirements will be able to be selected and approved to be connected. Inverters that do not meet requirements will be ineligible for approval.
We strongly encourage you to consider the inverters you are currently installing and those you have in stock prior to the new SEG form being released. This will help avoid any disappointment when we are unable to approve an inverter to be connected that does not meet requirements.
Update to TS129 imminent with coming change to 3-phase export limit.
The rapid increase in the installed capacity of inverter energy systems (IES) across South Australia into an electrical network originally designed for one way energy flow has presented a number of challenges to the safety and reliability of the distribution network.
It is important to remember, every powerline has a finite capacity to accommodate the connection of solar and batteries, before technical issues arise. Remediation of these issues in some areas is uneconomic and is not in the best long-term interests of all cost sharing electricity customers.
As we transition towards a more sustainable future, we need to minimise the risks associated with the export of energy to the SA Power Networks network and the related voltage rise while allowing for further IES to be connected without extensive network augmentation.
With this in mind, we will be lowering the export limit for three-phase IES from 30kW to 5kW per phase (total maximum of 15kW), with a balanced output with no more than 5kW unbalance between any phases as per AS/NZS 4777.1.
This is consistent with Energy Networks Australia (the national industry association representing Australian electricity networks and gas distribution businesses.) releasing the National Distributed Energy Resources Grid Connection Guidelines on 7 March 2019. In preparing these guidelines, Energy Networks Australia (ENA) consulted broadly with industry including the Australian Energy Market Operator, the Australian Energy Market Commission, state and federal governments and the Clean Energy Council as well as each of the fourteen utilities across Australia.
As part of the technical guidelines for three-phase connections, the site export limit of the IES has been set at 5kW per phase with a balanced output with no more than 5kW unbalance between any phases as per AS/NZS 4777.1.
These guidelines are the first nationally consistent approach for installation of distributed energy resources (DER). It is expected all other distribution utilities will be aiming to standardise their technical requirements (including three phase export limits to 5kW per phase).
What does this mean for you?
The export limit for three phase IES systems will be included in the planned update of Technical Standard TS 129, which we anticipate will be published early May 2019. This is to inform you of this future change, so you can be prepared.
Please note that all applications are assessed based on the current technical standards at the time of submission. Meaning that until the updated TS 129 is published, current three phase technical standards apply.
Hybrid Inverter update.
In December 2018 we provided notification to the industry that a hybrid inverter would now be considered a Photo Voltaic (PV) inverter for Small Embedded Generator (SEG) approval purposes, regardless of how the inverter will be utilised in an installation. The reasoning behind this clarification relates to the ability for PV solar panels to be connected to the inverter and as such, is a potential to add unapproved generating capacity to an installation.
We understand from correspondence with a hybrid inverter manufacturer that there may be a technical option to fully and permanently disable the PV input function of a hybrid inverter. If that is the case, subject to appropriate technical validation by SA Power Networks, we would approve that inverter to be considered as a battery only inverter if the PV function has been disabled.
Until then, we will continue to consider the PV capacity of the hybrid inverter, to be its nameplate capacity, regardless of the number of panels attached or any software limits.
What this means for installers
If you would like a hybrid inverter to be approved as a Battery Only inverter, please contact the manufacturer to discuss if the PV function can be fully and permanently disabled. If so, ask that they contact SA Power Networks with the proposal of how this can be done.
What this means for manufacturers
As a manufacturer you can work directly with SA Power Networks to have your device approved to be used in this way. To start this process please email pvcompliance@sapowernetworks.com.au to find out what documents are required.
Important information for solar manufacturers, retailers and installers in South Australia
Background
SA Power Networks has always aimed to provide a safe, secure and reliable network. We now also focus on providing a flexible network to accommodate the increasing adoption of DER in South Australia and to support consumer choice.
Currently around one in four of our customers has rooftop PV systems (one of the highest adoption rates in the world) and there is no sign of slowing. Government incentives are likely to result in up to one in 10 customers purchasing batteries over the next two to three years, many of whom are likely to enrol them in Virtual Power Plants.
Electricity distribution networks were designed to accommodate simple one-way flows of energy to largely passive loads. Distributors are now challenged managing more 'active' two way flows of energy and maintaining the 'quality of supply' i.e. in SA, maintaining voltages within the Australian Standard range 216 – 253V.
Current issues
It is predicted in the next 12 to 18 months rooftop solar PV will meet the minimum electricity demand in SA. With this large amount of solar generation there is a risk of increasing network constraints and negative customer impacts unless customers, installers and SA Power Networks work together.
Most high voltage reports we've investigated through monitoring and testing have shown that the primary issue is with the customer's PV installation and not the distribution network.
We want your help to ensure customers can optimise their investment in solar (and battery).
How you can help
Ensure the consumer mains are large enough to accommodate the size of the solar service and distance from the inverter terminals to mains switchboard to meet voltage rise requirements (AS/NZS 3000, AS3008 and AS/NZS 4777).
Set the mandatory power quality inverter settings (Volt-Var and Volt-Watt) as per SA Power Networks Technical Standard TS129 (refer to settings below) so they will have a self-correcting function - inverter is self-correcting in order to maintain the voltage at the inverter to within workable limits, instead of switching off entirely. We have found that customers can connect larger solar loads without creating problems on our network in these modes. Inverters may display a message indicating a "Voltage Dependent Power Reduction Mode is enabled" (or similar) which indicates it is operating correctly.
We are now asking customers who report high voltage to first check with their solar installer that their inverter meets the Australian Standard AS/NZS 4777 and our Technical Standard TS129 so we can focus our investigations on customers experiencing an issue directly related to our network.
Mandatory power quality settings for PV inverters based on Technical Standard TS129:
Sustained operation for Voltage variations (MANDATORY)
| Reference | Voltage in Volts |
| --- | --- |
| Vnom-max | 258 |
Volt-VAr response mode (MANDATORY)
Reference
Voltage in Volts
VAr% rated VA
V1
207 (default)
31% leading (sourcing vars, 2.4%/volt)
V

2

220 (default)
0
V

3

248
0
V

4

253
44% lagging (sinking vars, 8.8%/volt)
Volt-Watt response mode (MANDATORY)
Reference
Voltage in Volts
VAr% rated VA
V1
207 (default)
100% (default)
V

2

220 (default)
100% (default)
V

3

250 (default)
100% (default)
V

4

265 (default)
20% (default, 5.3%/volt)