Understanding power pricing
We know that the cost of power is a major issue for households and businesses who have been impacted by recent sharp rises in retail and generation costs.
Getting power to your home or business involves a number of companies that work together. This includes generators, the transmission and distribution networks that transport power to customers, and retailers who issue bills and manage your supply on your behalf.
We are responsible for the distribution network of substations, poles and wires that delivers power to households and businesses.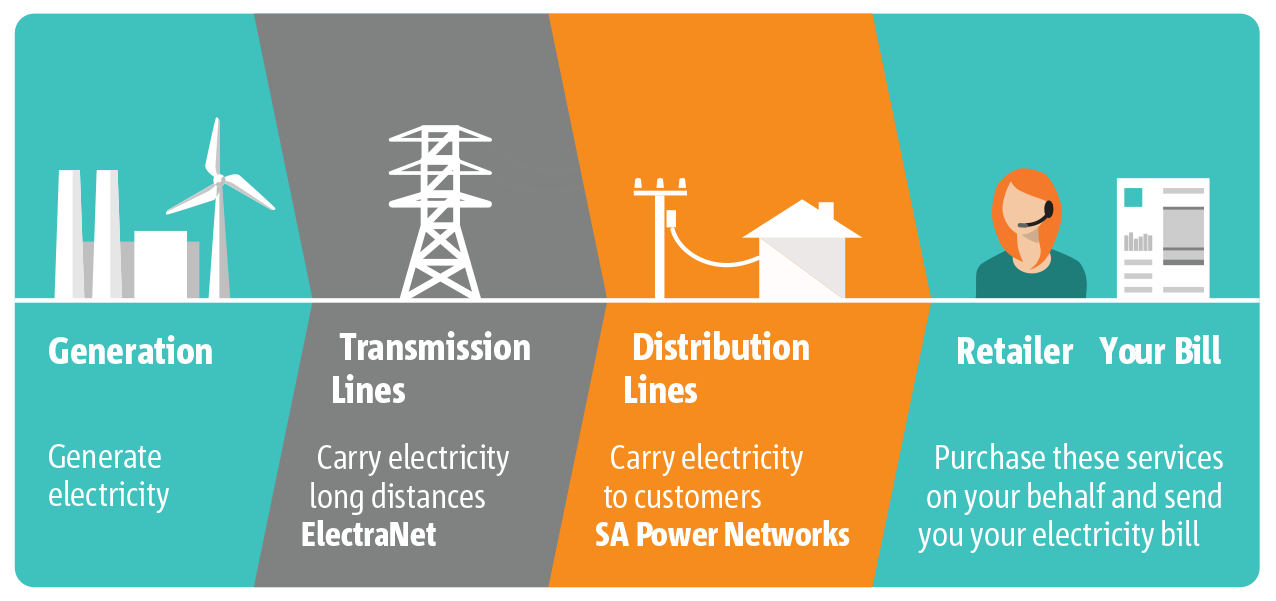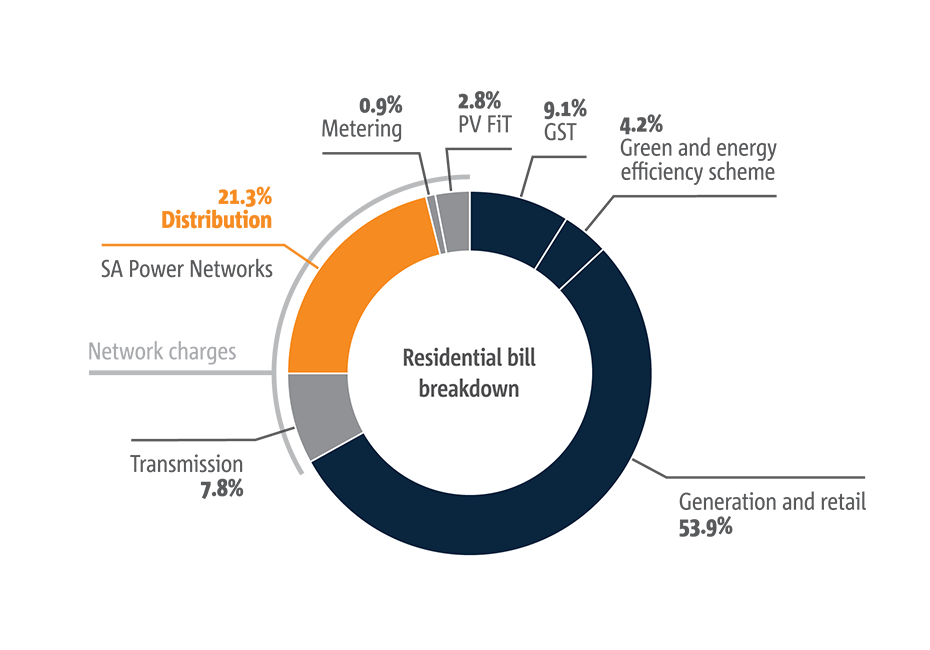 Our charges have not changed in real terms since 1999, and are about $12 per week for the average customer.
We use the revenue we receive from customers to fund the maintenance of our extensive distribution network that delivers electricity safely and reliably across the State via more than 400 substations, 645,000 Stobie poles and 90,000 kilometres of powerlines.
Our distribution charges make up less than a third of the total bill for a typical residential customer.
Understanding your bill
Customers tell us that it is not easy to understand the electricity bill from their retailer.
The SA Government website helps to break it down.
It is worth putting in some effort to understand your power bill, as the information your retailer provides on your bill can help you:
understand how you are charged for your electricity
keep track of how you use power
compare your use with other homes in your neighbourhood.
Not sure if you're getting the best deal? The Australian Government's Energy Made Easy website lets you search and compare energy offers to find the best deal for you.