Notification of works
William Street, Esplanade and Marlin Road, Port Willunga
July - December 2023
What we're doing
We are undertaking a critical project to replace poles and overhead equipment along William Street, Esplanade and Marlin Road in Port Willunga.
It is a high corrosion zone caused by the salty costal environment, and the pole-top equipment is reaching the end of operational life. The work will improve power reliability for customers, reducing the risk of power outages.
How this affects you
The majority of the work will take place during daylight hours, with the possibility of some work on weekends. We will notify you in advance of any changes that may result in nightworks. During construction, there will be an impact on off-street parking, and in some cases, access to driveways may be temporarily blocked in the areas where we are working. Our team will be in contact you directly if this affects your property. For everyone's safety, we will have traffic restrictions and appropriate traffic management in place.
Indicative map of works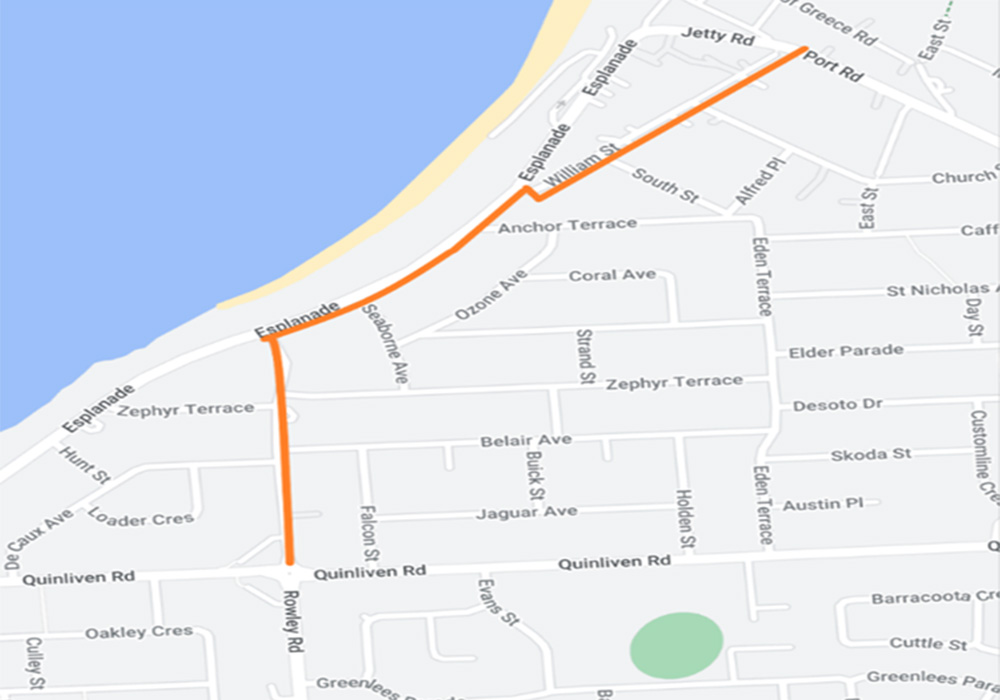 Power outages
Some customers will experience power outages during this work. For those affected by outages, we will send SMS/ emails to subscribed customers, typically two weeks before the planned outage. We post cards to non-subscribed customers however there may be delays receiving them.
If you do not already receive free SMS/ email updates about your power, you can sign up to receive free SMS updates, or call us on 13 12 61 for assistance to sign up. You need the National Meter Identifier (NMI) from your electricity bill to subscribe.
Noise
There will be some noise from our work, including civil work and the operation of heavy machinery and vehicles such as cranes.
Thank you
Thank you in advance for your patience during this important work. Our crews and contractors will minimise any disruption as much as possible, however we apologise for any inconvenience you may experience.
Further information
If you have any questions about our work, please contact:
Kate on 8404 4391 during business hours, or email us at CustomerCommunication@sapowernetworks.com.au
General Enquires: 13 12 61
Interpreter service: 13 14 50
Postal address: GPO Box 77, Adelaide SA 5001