5 innovative jobs of the future that are already here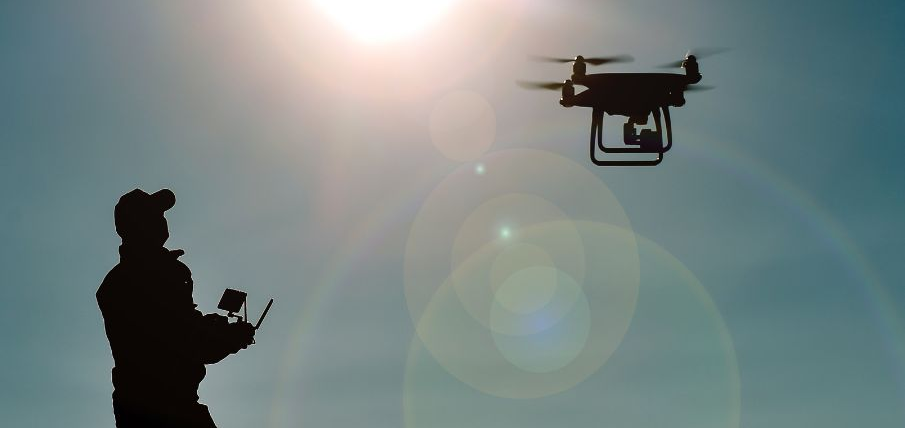 In our fast-changing world, jobs of the future are popping up sooner than we thought. Think artificial intelligence (AI), electric vehicles (EVs), virtual reality (VR), robotics and sustainable energy to name but a few! Technology is driving change. Fast.
Virtual reality architects are conjuring up mind-blowing digital worlds. Data privacy experts are the guardians of sensitive info. Sustainable energy engineers are leading the charge for greener solutions. Drones and robotics experts are finding ways to make dangerous work safer and more efficient. These roles all have something in common, they mix tech smarts with human skills.
Embracing these positions matter. Ready to dive in? Then look no further than SA Power Networks. We're investing now for a renewable and reliable energy future for generations to come. Here are 5 cool careers that are shaping today and giving us a peek into what's happening tomorrow!
Innovation Manager - Multipotentialite
Meet Emma, our Innovation Manager at SA Power Networks.
An Innovation Manager propels companies forward by fostering creative ideas, aligning them with market trends, and guiding product development. They balance risk-taking with strategy, inspiring teams to embrace change and turn imaginative visions into reality, shaping success in today's dynamic business landscape.
Drone pilot - Transforming Powerline Maintenance
Meet Grace, TSW Powerline and drone pilot at SA Power Networks.
The modern-day aviator, the drone pilot. They're not just flying for fun, they're revolutionising powerline maintenance. We have a drone pilot in every depot with the need for more across the state. Armed with drones, our Trade Skilled Workers navigate complex networks, swiftly spotting wear, tear, and hazards. This high-tech approach boosts efficiency, reduces risks, and ensures reliable power distribution.
Mixed Reality Developer: Crafting Digital Realities
Meet Josh, Mixed Reality Developer at SA Power Networks.
Step into the shoes of a Mixed Reality Developer, the visionary behind blending virtual and real worlds. They design immersive experiences, where digital and physical coexist. Crafting interactive simulations and holographic interfaces, they're sculpting tomorrow's reality today, revolutionising the way we provide training and create digital assets.
Cyber Risk and Resilience Specialist: Navigators of Digital Security
Meet Jenn, one of our Cyber Risk and Resilience Specialists at SA Power Networks.
Our Innovation and Technology department guards against cyber threats. These strategists decipher vulnerabilities, strategise against cyber-attacks, and engineer recovery plans. With a watchful eye on the evolving threat landscape, they're pivotal in ensuring our business is ready to weather any cyber storm and that we have continuity in the face of ever-present digital risks.
Data and Decision Science Manager: Decoding Insights for Excellence
Meet Muen, our Data and Decision Science Manager at SA Power Networks.
The king of data and an architect of informed choices. The Data and Decision Science Manager harnesses data's power, unravelling patterns and trends. With keen analytical skills, they guide the business in making impactful decisions, optimising operations, and charting paths to success in the data-driven era.
Looking for a role in an innovative organisation?
As one of SA's largest employers, we offer a varied and opportunity-rich workplace where you can forge an interesting and financially rewarding career, now and into the future.
If you're looking to help us build a sustainable and renewable future that our people, our customers, and our community can all be proud of, check out our Careers pages to find out more and to keep an eye out for the perfect position.