Angaston's new state of the art depot now open!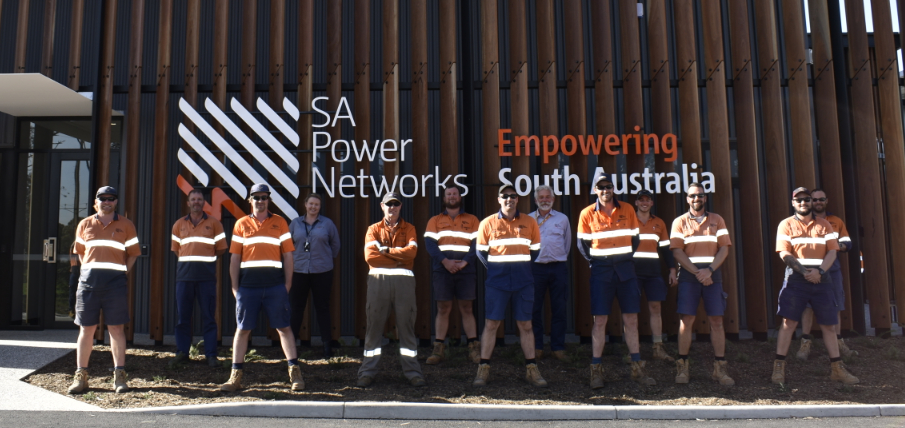 On 7 September, we opened our new Angaston depot.
The $6 million development on Crennis Mines Rd replaces the former Nuriootpa depot, which was built in 1952. The new depot provides a modern and improved work hub to support homes and businesses in the region.
"It's a great regional investment and a statement of commitment to the local community," said Tim McCullough, Property Manager for SA Power Networks.
"This is a substantial facility upgrade that ensures our focus on safety and maintaining a reliable electricity supply to the residences and businesses of the Barossa and surrounding areas, and incorporates technology and design features that make this site a blueprint for the future.
The design has considered work and traffic flow to maximise efficiencies, as well as considering sustainability and technology. Features include large rainwater tanks, electric vehicle charging, permeable pavements, a 100kW solar system and cutting-edge security features.
In 2019, we attended to 132 new connections, 140 alternations to connections and approx. 3000 network faults including extreme weather events, animals and vehicle collisions.
There is significant ongoing work for the depot servicing the Barossa Valley and surrounding areas, including the Adelaide Hills, and residential growth moving north of Gawler delivering power to about 22,500 customers.