Fixed v Flexible
A new solar connection option
Our goal is to accommodate more solar on our network while providing a secure and reliable electricity supply for all.
SA Power Networks is introducing new connection options for new and upgrading small embedded generation solar customers as an alternative to reducing the export limit to zero, as other states have done. This will apply to parts of the network that are becoming significantly overloaded with solar at certain times of the year (mild, sunny days in spring.)
These customers will be able to select from either the reduced permanent fixed export option of 1.5kW per phase or a Flexible Exports option, where their export limit will vary up to 10kW per phase – based on SA Power Networks' assessment of network capacity in the area in which the customer is located. The flexible exports option will be initially introduced as part of a 12-month trial.
Watch our video below to learn more.
---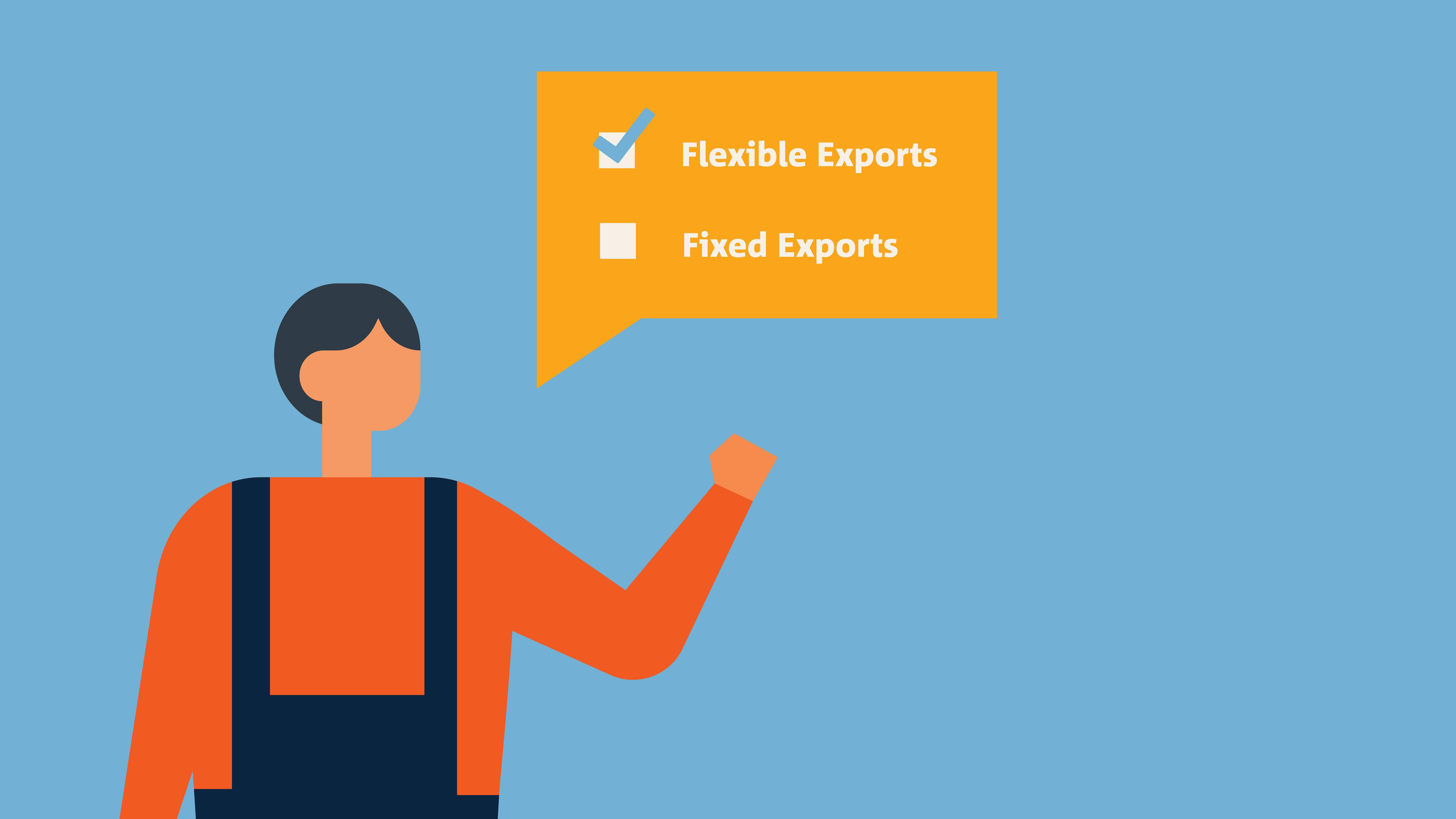 Flexible Exports for Installers video transcript (PDF 652KB)
---
These new connection options will be introduced on 23September 2021, for new or upgrading solar customer wishing to connect to the network in selected network areas that are identified as overloaded. Initially, this will be areas served by the Sheidow Park substation, including parts of Hallett Cove, Sheidow Park, Trott Park, Reynella, Old Reynella, Reynella East, O'Halloran Hill and Happy Valley.
Once the initial trial is complete, SA Power Networks expects to provide customers who are connecting to other overloaded areas of the network with access to Flexible Exports (date to be announced).  Over time, we plan to expand the service so that all customers can get access to higher export limits if they wish.
The Government of South Australia has announced new regulations that will require all new exporting generation systems to be capable of remotely updating their export limits from 1 July 2022. These regulatory changes will mean that all exporting systems installed after this date will be able to enrol in SA Power Networks' Flexible Exports connection option as it becomes available.
For now, there will be no change for existing solar customers, or for new and upgrading customers who are connecting to a part of the network that is not overloaded.
The new options for overloaded areas of the network are as follows:
Fixed Export limit
Fixed export option of 1.5kW per phase (vs the current 5kW per phase)
Permanent and fixed limit, all year round.

Flexible Export limit
Enabled by smart internet-connected inverters – these receive regular export limit updates from SA Power Networks, and match exports to available grid capacity.
Variable export limit that automatically adjusts between 1.5kW up to 10kW per phase (subject to available network capacity at the customer's location throughout the day and the reliability of the customer's internet connection).
Analysis shows the flexible export limits will typically be at 10kW for 98% of the time. For more detail, see FAQs 'Will my customer be better or worse off with this new connection option'.