Fixed v Flexible
A new solar connection option
Our goal is to accommodate more solar on our network while providing a secure and reliable electricity supply for all.
SA Power Networks is introducing new connection options for new and upgrading small embedded generation solar customers as an alternative to reducing the export limit to zero, as other states have done. This will apply to parts of the network that are becoming significantly overloaded with solar at certain times of the year (mild, sunny days in spring.)
These customers will be able to select from either the reduced permanent fixed export option of 1.5kW per phase or a Flexible Exports option, where their export limit will vary up to 10kW per phase – based on SA Power Networks' assessment of network capacity in the area in which the customer is located. The flexible exports option has been initially introduced as part of a trial.
Watch our video below to learn more.
---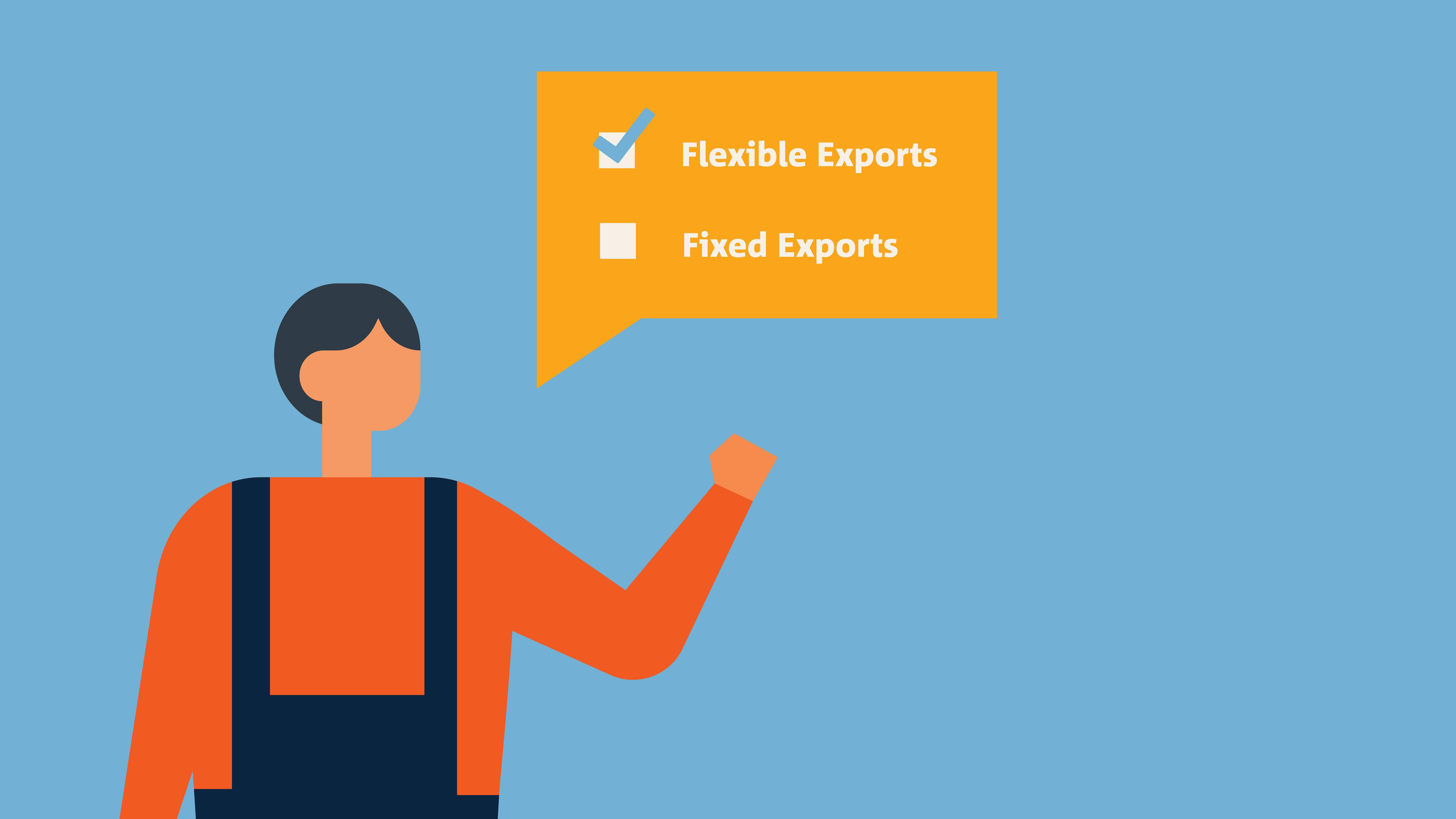 Flexible Exports for Installers video transcript (PDF 652KB)
---
These new connection options were introduced for new or upgrading solar customer as part of the trial. Building on the success we've seen with the trial, we're making Flexible Exports option available to more customers from 1 July 2023 as a standard offering for new and upgrading customers.
From 23 October 2023, Flexible Exports will be available in the following areas:
And the following suburbs;
| | | | |
| --- | --- | --- | --- |
| Brighton | Largs North | Oaklands Park | Somerton Park |
| Dover Gardens | Marion | Osborne | Taperoo |
| Glenelg South | Mitchel Park | Outer Harbor | Torrens Island |
| Glengowrie | Morphettville | Park Holme | Trott Park |
| Hallett Cove | North Brighton | Seacombe Gardens | Warradale |
| Hove | North Haven | Sheidow Park | |

The rollout will be expanded to more suburbs in new council areas in the following months. We expect that Flexible Exports option will be available in most suburbs by mid-2024. Customers can opt into Flexible Exports once it becomes available in their suburbs. There will be no change for existing solar customers.  
The Government of South Australia has introduced new regulations that requires all new exporting generation systems to be capable of remotely updating their export limits from 1 July 2023. These regulatory changes mean that all exporting systems applied for installation after this date are compatible with SA Power Networks' Flexible Exports

Connection options available by area:
Within Flexible Exports eligible suburbs:
Fixed Export limit
Fixed export option of 1.5kW per phase
Permanent and fixed limit, all year round.
Flexible Export limit
Enabled by compatible smart internet-connected inverters – these receive regular export limit updates from SA Power Networks, and match exports to available grid capacity.
Variable export limit that automatically adjusts between 1.5kW up to 10kW per phase (subject to available network capacity at the customer's location throughout the day, installed inverter capacity and the reliability of the customer's internet connection)
For customers within Flexible Exports areas, you will be able to view past Flexible Exports performance which can be used as part of the sales discussion. This functionality will become available as part of the Flexible Exports Eligibility Checker from July 2023.
Outside of Flexible Exports eligible suburbs:
Existing 5kW per phase export limit applies.