Notification of works
Durham Street, Glenelg - Network Upgrades
April 2023
Due to ongoing development, SA Power Networks is upgrading a section of our electricity network in Durham Street Glenelg.
The works
Civil and electrical upgrades will be completed on Durham Street between Chittleborough Lane and Jetty Road (see map below).
The civil component of the work will commence on Friday 14 April with reinstatement of Durham Street completed by Wednesday 19 April. Electrical upgrades will be installed overnight on Monday 17 April to Tuesday 18 April.
Civil Works will occur between the hours of 7am and 4pm or in line with council requirements on Friday 14 April through to Sunday 16 April.
For the duration of the work, Durham Street will be closed to traffic with no on-street parking, providing a safe working zone for our crews.
Restricted local access will be permitted where possible.
Dates are subject to change depending on weather and any other issues that may arise.
Construction and safety
Traffic management will assist residents, pedestrians and cyclists. Please observe speed limits, lane restrictions and traffic signage when travelling through the area.
We will minimise disruption as much as practically possible and apologise in advance for noise from our work and civil excavation equipment.
We appreciate your support and patience throughout this period.
Anyone affected by a power outage will be notified separately. If you are not already registered, we recommend subscribing to our free SMS/ email service for planned, and unplanned, power outages.
Map of work area
Durham Street – between Chittleborough Lane and Jetty Road
Street and footpath closure – no parking permitted 7am Friday 14 April to 5pm Wednesday 19 April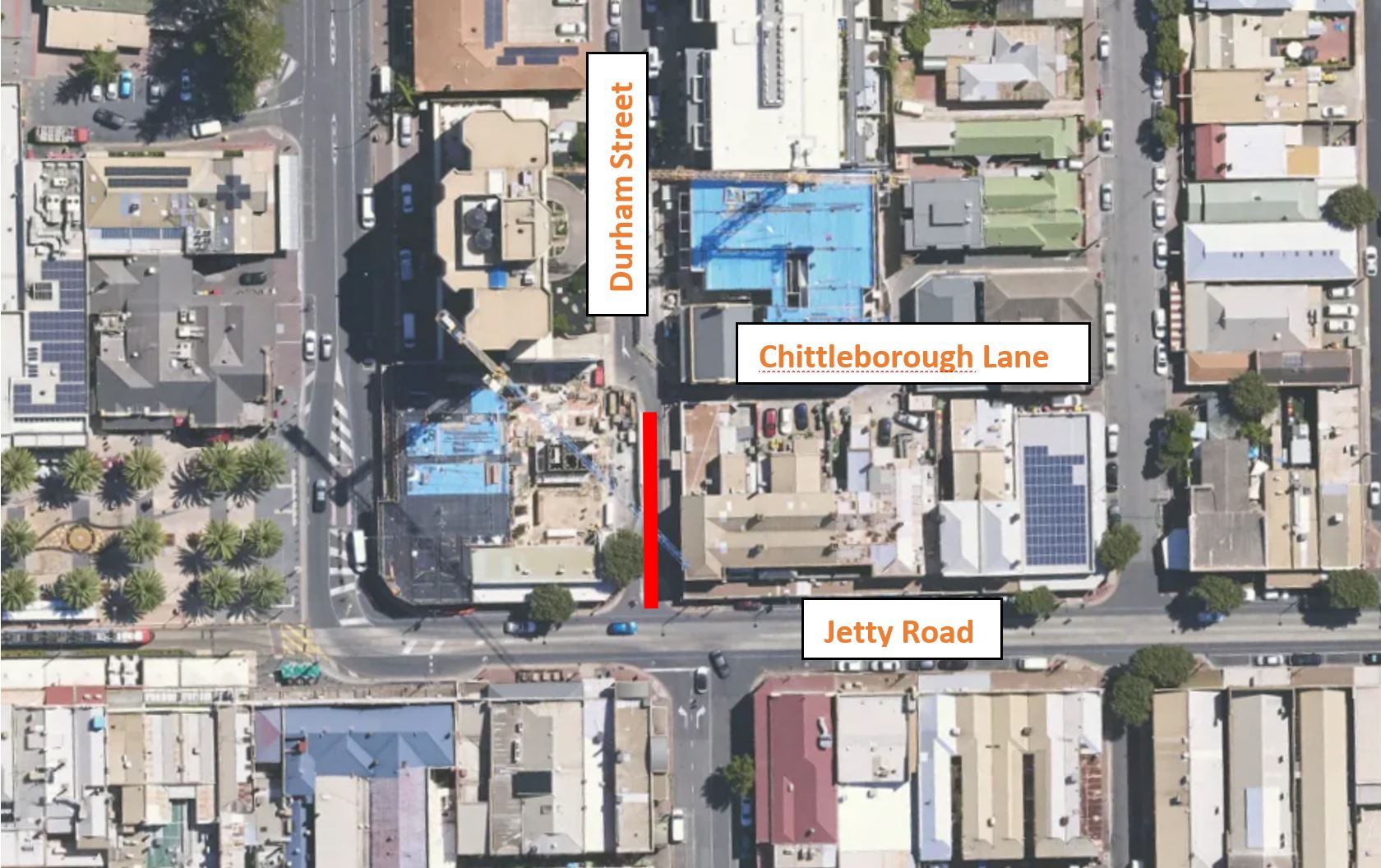 Further information
If you have any enquiries, please contact us:
Phone: 13 12 61 during business hours
Interpreter service: 13 14 50