Putting community safety first during bushfire season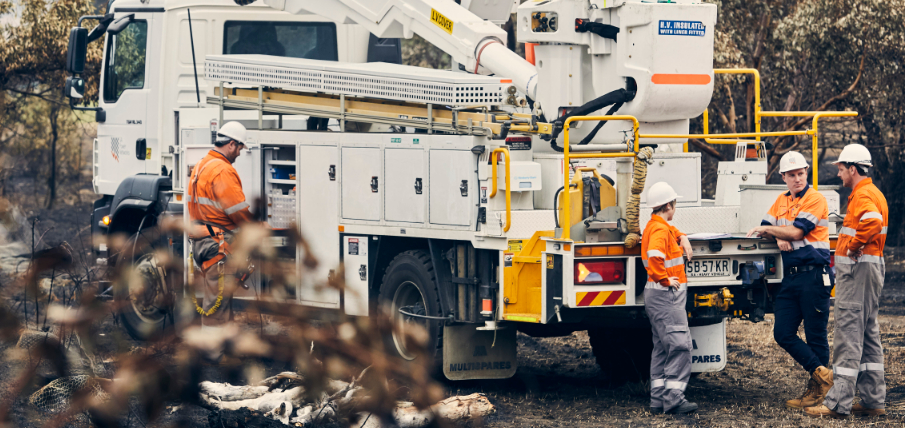 Bushfire season has started, with the CFS warning of a long, dangerous season ahead
Whether you live in the Adelaide Hills, the Fleurieu Peninsula or further afield, bushfires pose a very real threat to lives and property. To minimise the impact on you, we take a number of steps before the bushfire season starts to help keep the network running safely.
Each year we make a big investment in our network in preparation for bushfire season and to reduce the potential for bushfires starting including:
• clearing trees and vegetation away from power assets
• aerial and ground patrols of lines in high bushfire risk areas
• replacement and upgrading of equipment to meet the summer peak power demand
• operating the network more conservatively when the risk of a bushfire is high
• train our employees on how to operate equipment and work safely on high bushfire risk days
We monitor the weather and fire conditions closely and on occasion may need to turn off power supply to an area where there is a high risk for bushfires.
After Ash Wednesday legislation was introduced allowing SA Power Networks to turn off power in extreme bushfire risk situations. Turning off power isn't done without careful consideration and the following is used to help reach the decision:
• we use Bureau of Meteorology weather station observations
• we consult with the Country Fire Service on fire danger rating
• we monitor media for information on impacts of local weather conditions e.g. windborne debris
• where it's safe our people observe and feedback information on local conditions
Ultimately the rate of and level of escalation of the weather determines what actions are taken and how much time we have to act.
If we are taking action to prevent or avoid an emergency, we may not be able to notify you in advance.
The best way to keep across the very latest information is via SA Power Networks social media pages Facebook and Twitter, on our website, through our SMS alerts service and through the media, particularly to your local ABC radio.
If your power supply is fed by powerlines that travel through areas which might be susceptible to bushfires your bushfire management plan should include would you would do if the power goes out.
If you live or work in a bushfire risk area, you should get your house bush-fire ready with a Bushfire Management plan.