Graduate program rises in rankings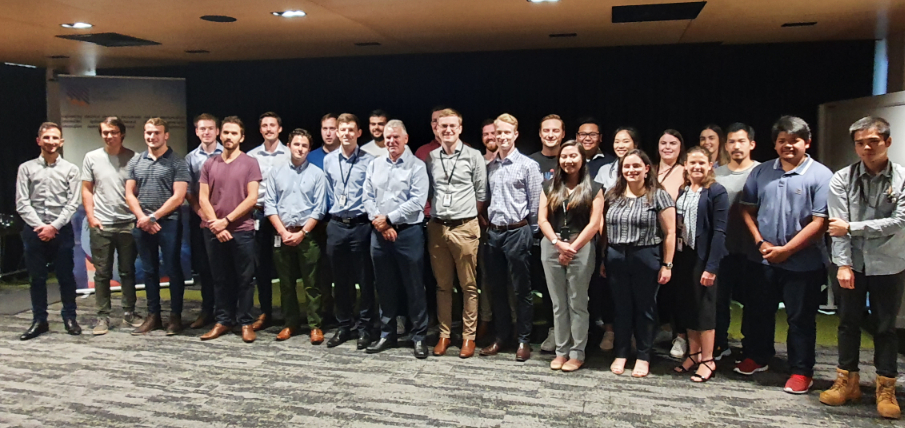 SA Power Networks has leapt from 10th to fifth place in the prestigious Australian Association of Graduate Employers Top 75 graduate employer list.
The 2020 national rankings are determined from survey feedback gathered from graduates who have spent 12 months working with the 75 ranked organisations.
Our Graduate Program gives university graduates the opportunity to put theory in to practice, supporting their transition from university to full-time employment.
This includes employment opportunities within the fields of engineering, information technology and telecommunication departments.
"We are proud of our graduates and the program we run, so it is encouraging to see that reflected in this ranking," said David Syme, the General Manager of People and Culture.
"Gaining a spot in the SA Power Networks program is highly competitive because this offers a great working environment, further development and rewarding career opportunities."
The annual list is created from a survey of more than 3200 graduates nationwide.
The survey is completed anonymously and graduates are asked to rate their employer on 25 different categories including:
Orientation or induction program
Training and development program
Quality of work
Career progression
Supervisor or manager
Compensation and benefits
Work/life balance
Company culture
All the individual responses from graduates at a particular employer are combined and used to determine an overall average rating for that organisation to ensure a list that does not discriminate against either small, medium or large organisations.
Ten new graduates joined SA Power Networks last week and will be working across a range of roles.
Photograph: SA Power Networks CEO Rob Stobbe (centre) with the current Graduate Program group.
More information about our Graduate and Apprenticeship programs can be found online.