Trial aims to help support more solar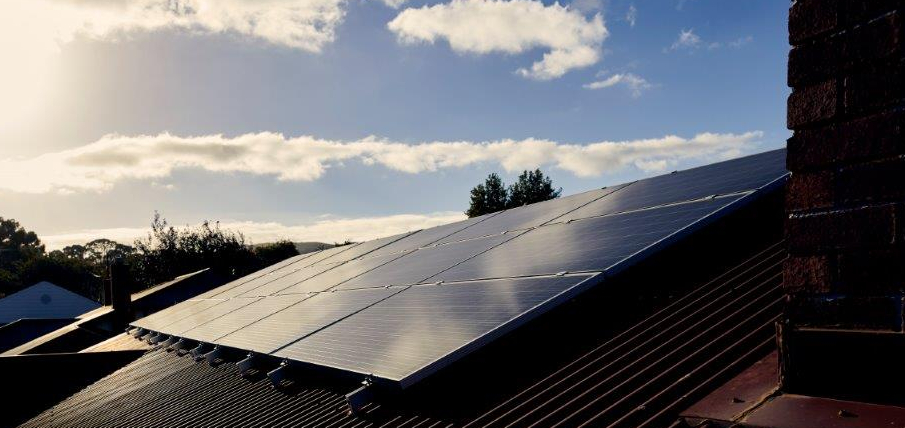 Solar customers in South Australia and Victoria will soon be able to feed more energy into the grid thanks to a new project announced today by the Australian Renewable Energy Agency (ARENA).
ARENA has announced $2.09 million in funding to a consortium led by SA Power Networks to trial a new approach to integrating rooftop solar with the grid, using smart inverters.
Distributors SA Power Networks and Victorian-based AusNet Services have partnered with industry-leading inverter manufacturers, Fronius, SMA, and SolarEdge, and energy management software company SwitchDin to develop the technical capability needed to offer customers flexible rather than fixed export limits for solar.
The $4.84 million project will develop and test end-to-end technical capability to enable flexible export limits for solar PV systems. The capability will be built into Australian products from market-leading inverter manufacturers and will be enabled in many other inverter brands through SwitchDin's Droplet gateway device.
Through a 12 month field trial involving about 600 customers in South Australia and Victoria, the project will test the viability of this kind of connection arrangement, and refine and develop the associated technologies and customer connection service to the point where it could be offered as a standard service to all customers installing solar.
Australians are currently installing new PV systems at a rate of more than 200,000 per annum across the NEM. These systems provide many benefits but also present challenges for distribution networks in maintaining safety, quality and security of supply.
Distribution networks such as South Australia's are reaching the limit of their capacity to host rooftop solar in some areas without major investment in network upgrades. Alternatively, they may have to impose zero or very low export limits for new solar connections in congested areas.
"We want more solar, not less," said Paul Roberts, Manager Corporate Affairs at SA Power Networks. "SA Power Networks is passionate about supporting South Australia's energy transition and this is one of a number of initiatives we have underway that have the potential to double the amount of renewable energy the SA electricity distribution network can accommodate over the next five years."
"A smart and flexible solution for solar energy exports is a win-win," said Andrew McConnell of AusNet Services. "It means more Australian homes and businesses can benefit from solar panels, and that our energy mix becomes cleaner overall. AusNet Services is proud to be a key partner of this cutting-edge project that is designed to empower customers and deliver outcomes in energy affordability and reliability."
Dr Andrew Mears, CEO of SwitchDin said, "SwitchDin is proud to be developing the technological backbone of the Flexible Exports project in South Australia and Victoria. This is another example of how we are working with some of Australia's most progressive network service companies and the world's best inverter manufacturers to bring smart software solutions to maximise the value of distributed energy resources like rooftop solar for consumers and energy service providers alike."
Media contact: 0403 582 500