10 tips to reduce your energy consumption this winter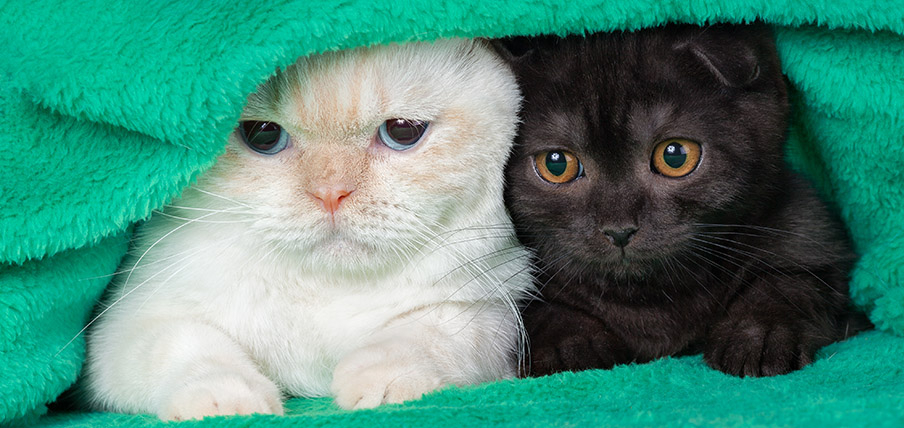 Practical advice to reduce energy consumption in your home this winter.
Our energy advisory team has pulled together a list of 10 simple ways that will help you to reduce energy consumption in your home.
There are many factors that affect the amount of energy used in a home. The size of the home, how many rooms are actively used, the number of people who live there as well as the amount, age and efficiency of the appliances all influence energy efficiency. With so many variables, the advice here is general, but we are confident that many of the 10 tips to reduce energy consumption mentioned here, should help you save this winter.
10 tips to reduce your energy consumption
Tip 1 - Consider your heating source
One of the best ways to reduce your energy consumption is to know how much you use in the first place. If you understand how much energy an appliance uses, you will be able to make informed choices on which appliances are most efficient. The amount of energy used is what determines the running cost. For example, a 1600W radiant bar heater will use more energy than a 120W heated electric throw blanket.
Choose the right heating source for the situation and you will reduce energy consumption.
Find some more helpful tips on how to reduce your energy consumption with efficient heating on the SA Government website.
Tip 2 - Install energy efficient appliances
The upfront purchase of an appliance is only part of the cost. You should also consider the energy use (and running cost) over its lifetime.
One of the easiest ways to save energy is to change older appliances over to new energy efficient ones. Constant changes in technology mean that improvements are always being made. A great way to compare like-for-like, is to look for the Energy Rating label on an appliance. This label shows you how the energy efficiency and running costs compare to other similar appliances.
The energy rating label is regulated by government and has been used for about 30 years.
For more information, visit the Energy Rating website.
Tip 3 - 'Zone' your home
If you retreat to the comfort of one or two rooms in winter, for example, the living room and the bedroom, it is more efficient to heat just these two rooms rather than the whole house.
One option is to use a small energy efficient split system unit in each of these rooms rather than a large central heating system. This will reduce the area you need to heat and means you can selectively heat the zones you use most often, at the times when you use them.
There may be discounts available for switching to energy efficient appliances through the Retailer Energy Productivity Scheme (REPS).
Tip 4 - Check your heating temp
In winter, heating can account for up to 40 per cent of your bill!
It is recommended that you set your heating appliances between 18° C and 21° C. Every degree higher adds up to 10 per cent to the running cost of your heater.
To save energy, run the temperature of your heating at the lowest most comfortable temperature.
Tip 5 - Take shorter showers
No, really, taking shorter showers not only saves water but is more energy efficient. The hot water service is one of the single highest energy users in the home. Cutting down the work of this appliance, is a great way to reduce your energy consumption.
Most of us have enjoyed a relaxing warm bath at the end of a long day or have enjoyed a few extra minutes in a steamy hot shower on a chilly winter's morning. However, these little guilty pleasures can add a lot of energy usage to your household bill.
To reduce your energy consumption, use a water saving shower head, cut down shower time, and take a shower instead of having a bath.
There may be significant discounts available for changing to a more water efficient showerhead through the Retailer Energy Productivity Scheme (REPS).
Tip 6 - Service your hot water appliance
As mentioned in number five above, the hot water service is one of the highest energy users in the home. If it has a minor leak, then it is constantly losing water. The appliance keeps working to heat the new incoming water as it attempts to maintain the heated water temperature inside.
A regular service by a qualified technician will ensure there are no leaks, and the unit is performing at its best.
Tip 7 - Plug the gap and insulate
Heat can escape from your home through cracks in the walls, windows, doors and ceiling. Insulation in the ceiling and walls will keep your home warmer for longer. It can save you a lot of energy by keeping the heat in and the cold out. Fill cracks with a good quality gap filler or silicone. Use expanding foam for larger openings like around plumbing pipes or for small gaps around doors and windows.
Under doors, simply use a towel or a blanket to stop cold air from coming inside. Curtains act as an insulator for your windows and are more efficient when a pelmet is used. Remember to open them during the day to let the sunshine naturally heat the room.
If you plug all the gaps, you will keep the cold air out and the warm air in, your home will be more efficient because you won't have to use the heating as much.
Tip 8 - Hang your clothes out to dry
After washing clothes, hang them outside to dry on a clothesline in the sunshine. It is a great way to reduce your energy consumption over using an electric tumble dryer.
South Australia's winters can be wet though, so if you have to stay indoors, try a clothes horse (clothes airer), or upgrade to an energy efficient dryer with heat pump technology.
Tip 9 - Use energy efficient globes
Shorter days in winter, means less daylight hours and more time with artificial lighting. Use energy efficient light globes instead of traditional halogen and incandescent bulbs. These can be up to 80 per cent more efficient than traditional bulbs. They can last up to 25 times longer too!
For additional savings, remember to turn off lights off whenever you leave the room.
Tip 10 - Get into that winter comfort food
One of the most efficient cooking appliances available, is the humble slow cooker. Slow cookers and pressure cookers are more efficient than ovens or traditional saucepans on an electric hotplate. Slow cookers are ideal for cooking winter stews, soups and curries.
If you don't have a slow cooker, the best way to save energy is to match the size of the saucepan with the size of the hotplate. Cook in bulk and freeze the meals for another day.
More ways to be energy efficient
If you have tried any of our 10 tips to reduce your energy consumption this winter, let us know how it went!