SA Power Networks again rated Australia's most productive electricity distributor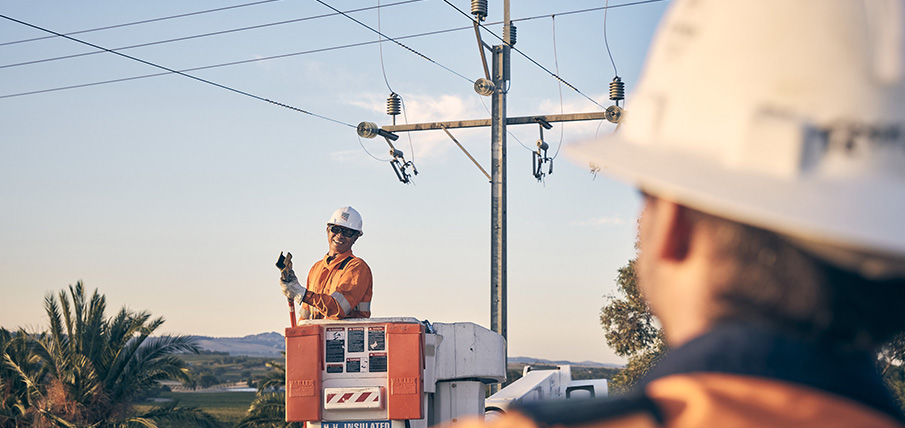 SA Power Networks has been confirmed once again by the Australian Energy Regulator as the efficiency leader in electricity distribution in Australia's National Energy Market.
The Australian Energy Regulator (AER) Benchmarking Report for 2021 (comparing performance across the 13 electricity distribution businesses in the National Electricity Market in 2020), shows SA Power Networks continues to provide South Australians with the most efficient electricity distribution services in Australia.
That productivity outcome has contributed to South Australians paying, in real terms, about the same for electricity distribution services as they did in 1999. The average South Australian residential customer pays about $10 a week for electricity distribution services.
"SA Power Networks is the clear efficiency leader, reinforcing our value for money," said Paul Roberts, Head of Corporate Affairs, SA Power Networks.
"Pleasingly, the Regulator also acknowledges our productivity improvement in 2020, of 6.1%."
Mr Roberts said the AER confirmed SA Power Networks had consistently been the most productive distributor since benchmarking commenced in 2006.
"We are not resting on our laurels. We are continuing to innovate by introducing improved processes and new technology to improve our productivity, reliability and safety, while also supporting our state's continued transition to an increasingly decentralised and decarbonised energy system."
Share of the Bill video
There are a number of people and businesses working together to supply your electricity. Learn more about the role we play and what part of the bill is attributed to our distribution services.