Donated laptops to help Ukrainian refugees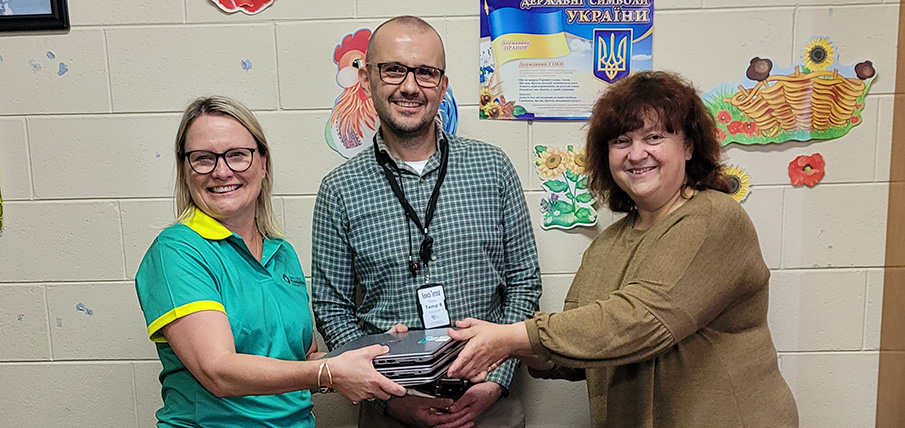 Several Ukrainian refugee families in Adelaide now have laptops to help them continue their studies and work, thanks to our IT Department and the Employee Foundation.
Inspired by a colleague who welcomed a family of Ukrainian refugees into her home, and the laptops we provided to Afghan refugees last year, our IT department's Aleksey Bogatyrev wanted to help the new Ukrainian arrivals by donating some of our retired laptops.
Mohita, our IT Assets and Operational Contract Manager and the IT Asset Management team fully supported the idea. "When Aleksey approached me, my first thoughts were that donating laptops is the least we can do to assist the families. These families have already been through mental trauma and have nothing but hope that things will get better one day," Mohita said.
Our Employee Foundation also got on board. "After a discussion between IT and the Employee Foundation, we were very happy for the current round of refurbished laptops to be donated directly to Ukrainian refugees," the Employee Foundation's Vicki Shearer said.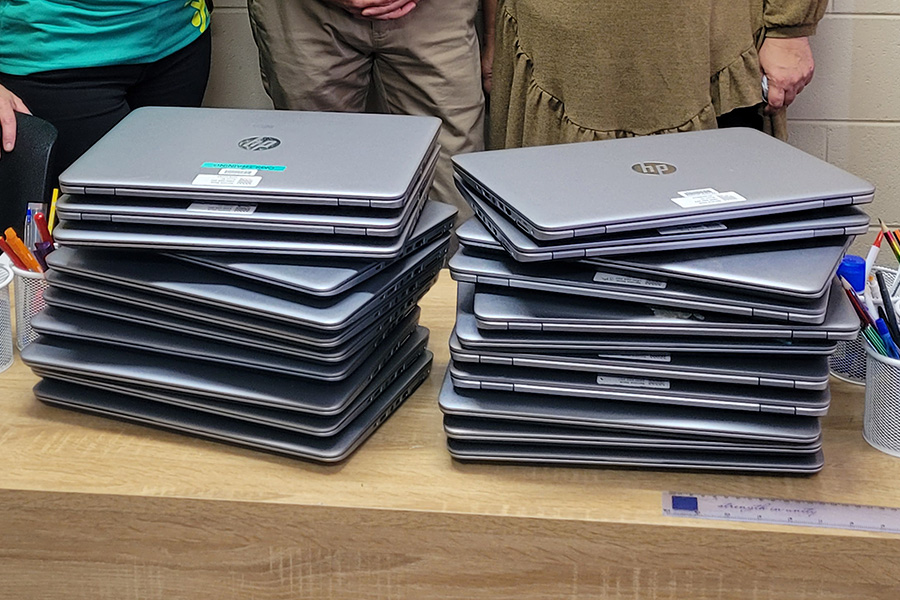 In total, 33 laptops were donated to the principal of the school at the Ukrainian Association, Iryna Kvasniuk. The school started holding English classes for the recently arrived refugee children and then the mothers asked if they could learn as well. The principal said she was overwhelmed by the generosity of our organisation to the refugees and that we should not underestimate the profound impact access to this technology will have on their lives.
Natalya Boujenko from Help Ukrainians Australia said the laptops are a big help. "Most of the people arriving do not have computers or laptops, so the donation you were able to organise is greatly appreciated," she wrote in an email. "In March, approximately 26 families arrived from war-torn Ukraine to Adelaide and we are expecting at least four to six more families arriving every week. SA Power Networks' donation will assist many people."
One of the recipients, Natalia, is sharing the laptop with her two children, after arriving in Australia with nothing but clothes and their mobile phones. "Thanks to you, my children will now be able to continue to study online at school, and I will have the opportunity to continue teaching at the university, as it is extremely difficult to conduct lectures on mobile," she wrote in an email. "It is difficult to convey in words how grateful we are to you. A huge thank you from me and my family."
If you'd like to support Ukrainian refugees, contact Help Ukrainians in Australia.