Schools showcase solution to hi-tech safety challenge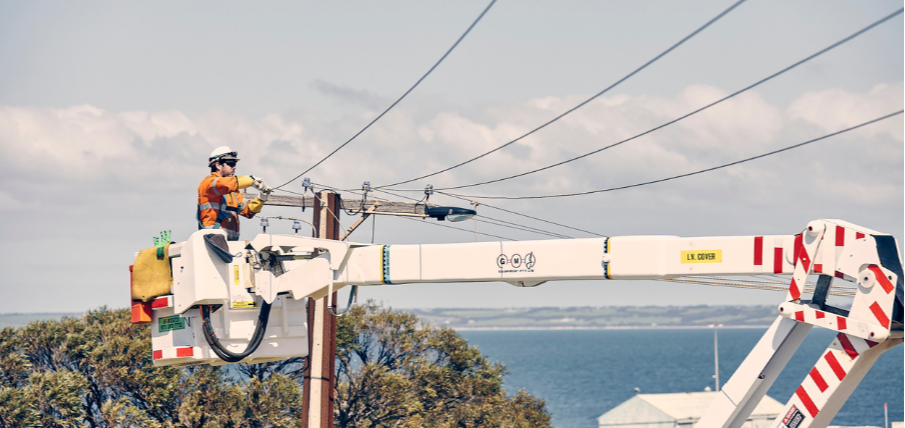 The 2023 SA Power Networks - VEX Robotics schools challenge is underway, with 14 secondary schools getting set to create robots to help with operating manual fuse switches on South Australia's electricity distribution network.
Fuse switches are used to protect equipment and powerlines from damage due to overloading from faults.
This year, the competition has been held over four months, culminating in the final showcase on Wednesday 28 June from 9am at UCity, 43 Franklin Street, Adelaide.
This year, 14 schools will be competing to develop a robot that can assist with operating fuse switches safely.
"Fuse switches present safety risks to our people in the field as they are operated in live voltage situations and at heights and take considerable strength to open and close," said Head of Corporate Affairs, Paul Roberts.
"We're proud to continue our partnership with VEX Robotics to give students valuable experience in building STEM skills, and hopefully inspiring them to pursue careers in innovation."

The fuse switch challenge
This year's challenge involves creating a robot that can operate a fuse switch. A fuse switch consists of:
a fuse element – designed to melt and open the circuit when the current exceeds a certain level
a switch mechanism – allows the circuit to be opened or closed manually.
The schools
This year, there are five new schools taking part: Streaky Bay Area School, Victor Harbor, Mannum Community College, Hamilton Secondary College, Norwood International High School.

Returning schools include Woodcroft College, Mid North Christian College, Gawler and District College B-12, St Martins Lutheran College, Oakbank Area School, Pulteney Grammar School, Berri Regional School, Banksia Park International High School and Reynella East.

Schools receive a VEX V5 Robotics kit, with additional funding available for 3D printing, parts and travel (for regional schools).

They're also mentored throughout the challenge by IT graduates, their local SA Power Networks depot and other support officers.