Schools winning solutions to hi-tech safety challenge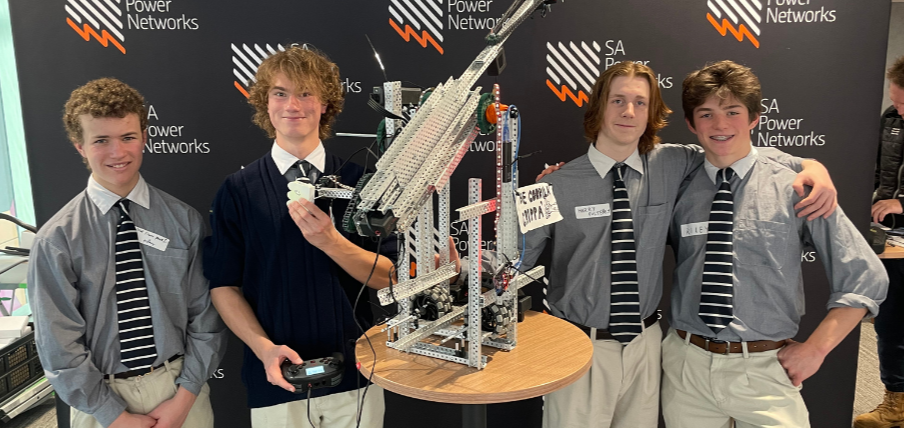 For the third year, SA Power Networks teamed up with VEX Robotics to challenge school students to produce a robot that will solve a real-world safety challenge we face.
The competition culminated in a robot showcase at U-City in Adelaide on Wednesday 28 June.
This year, nearly 100 students from 14 schools from across South Australia took part.
Their challenge? To build robots to safely operate manual fuse switches which are used extensively on South Australia's electricity distribution network. Fuse switches are used to protect equipment and powerlines from damage due to overloading from faults.
"Over three years, the competition has grown immensely. The main difference is the growth in creativity the teams are demonstrating to make the robots stand out. We had LED lights, party poppers, and a whole host of new innovations incorporated into the designs." Innovation Manager Emma Cole said.
"This competition really supports where we are going with our STEM program at SA Power Networks and our early careers program. The ultimate goal is for one of the students to one day come to one of our job interviews and say they took part in the VEX Robotics competition, and that's why they applied for a role at SA Power Networks. And I can't wait for that moment."
The competition is linked to the STEM program in schools, with participants being mentored throughout the challenge by IT graduates, their local SA Power Networks depot and other support officers.
The winner was selected on the best use of robotics construction, engineering and automation to complete the task of removing 3 switches from the demonstration pole.
List of winners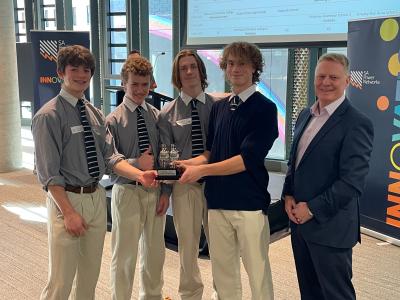 Innovation Award (overall winner): Pulteney Grammar – Outside Group (Riley Kelsh, Harry Lehman, Zach Parish, Wilfred Pearce. Teacher: Jarrod Johnson)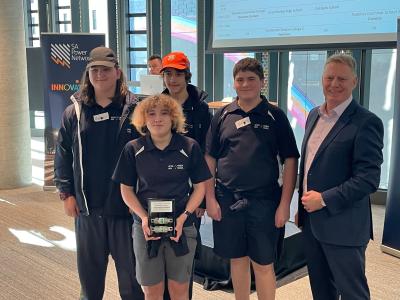 Automation Award: Victor Harbor High School (Peppa Thompson, Bailey Williams, Charlie Halaijian, Matthew Robinson. Teacher: Jody Peterson)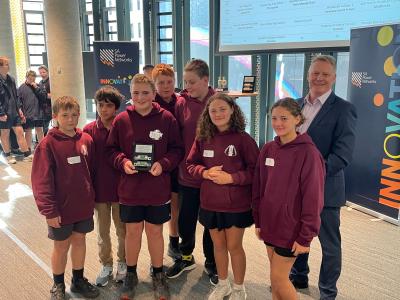 Engineering Award: Tie between Streaky Bay Area School – Teams 1 & 2 (Nate Brands, Malikiah Freeman, Ellie LiHou, Lara LiHou & Robert Camilleri, Ashleigh Rosenzwieg, Jacob Kelsh. Teacher: Ty Redden, SSO Mel Frick).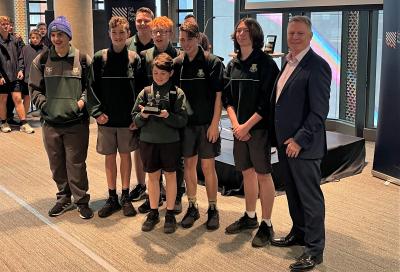 WD-40 Award: Reynella East College – Reynella Dynamics team (Mason Butterfield, Gabriel Coombs, Harrison Flink, Brayden Hay, Zac McVey, Kai Smith, Christian Turner. Teacher: Prear Lewan)
Participating schools
This year, there were five new schools taking part in the Challenge: Streaky Bay Area School, Victor Harbor, Mannum Community College, Hamilton Secondary College, Norwood International High School.
Returning schools were Woodcroft College, Mid North Christian College, Gawler and District College B-12, St Martins Lutheran College, Oakbank Area School, Pulteney Grammar School, Berri Regional School, Banksia Park International High School and Reynella East.
---
Fuses are an important element of the protection system on the network – this protects customers and network equipment from overload or a fault. When there is a fault, the fuse will blow (as it is intended to do), disconnecting supply. Switching (removing or replacing a fuse) is an important part of the process for safely undertaking maintenance/restoration work.
SA Power networks was interested in looking at alternative ways to undertake the task of removing fuses, as it is a very physical job to do from an EWP or a ladder.
Fuse switches are used in distribution networks to protect equipment and power lines from damage due to overloading from overcurrents or short-circuits.
In our network, we use SAPN-designed manual fuse switches.
The fuse switch is typically located at the point where the distribution line connects to our substation, and it is used to protect the substation equipment and the distribution lines that power homes and businesses.
The fuse switch consists of:

a fuse element, which melts and opens the circuit when the current exceeds a certain level
a switch mechanism, which allows the circuit to be opened or closed manually.