Light Creatures again wow visitors of all ages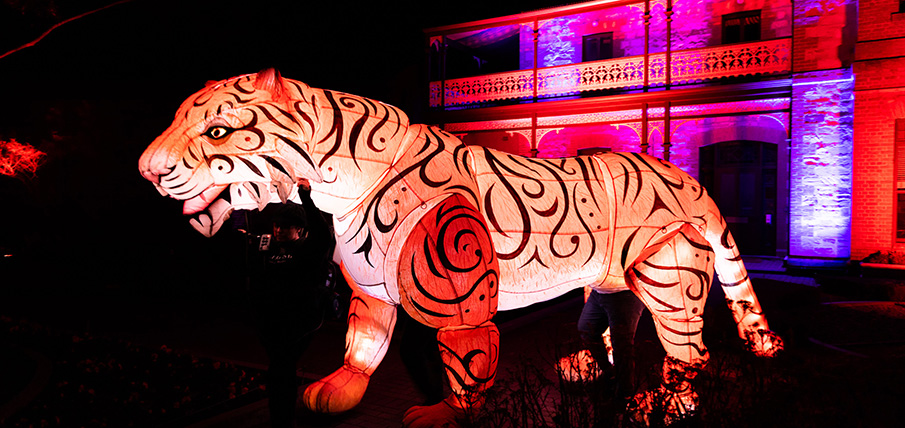 SA Power Networks is once again supporting Illuminate's event Light Creatures, in partnership with Zoos SA for a third consecutive year.
Now in its third year, Illuminate is the celebration of art, light, music and technology embraced by local, national and international audiences, and enjoyed sold-out events and extended seasons with a record 1.2 million attendance during the 2022 event.
An evolving celebration of conservation, the nocturnal adventure designed for families, featured appearances from some of Adelaide Zoo's own furry and feathery residents alongside lanterns and interactive installations. This year again saw the spectacular performances of Cahaya the tiger, a roving lantern puppetry performance brought to life by children's theatre group Slingsby.
There are only a few days left to 'step through Adelaide Zoo's after dark to experience a mesmerising and immersive tribute to the natural world'.
See the other ways we support the community.
Event details:
Light Creatures (part of Illuminate Adelaide)
29 June – 23 July
Thursday to Sunday
Entry times: 6.30pm – 7.45pm
Visit the Adelaide Zoo Light Creatures page
Picture gallery from the event
Click below to view a gallery of images from the event.
Each link opens a larger version of the image