SA Power Networks teams up with the Sammy D Foundation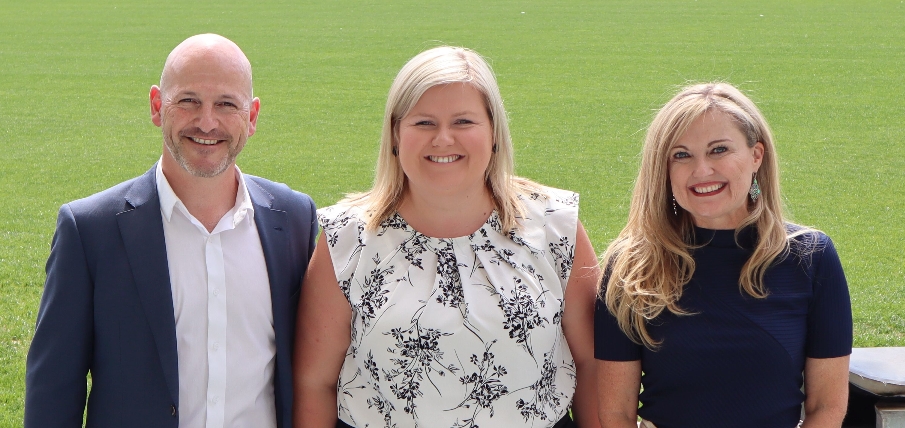 SA Power Networks is proud to launch a new partnership with the Sammy D Foundation by sponsoring a targeted prevention program that will tackle the issue of violence in sport.
Throughout the next 18 months, the Sammy D Foundation will present its educational Bullying and Violence Prevention Program to SANFL Juniors clubs in a bid to change attitudes toward aggressive behaviour on and off the field.
Both players, and parents, will have the opportunity to attend the presentations, which are delivered with passion and sincerity by Sammy D Foundation Executive Director Neil Davis along with highly trained facilitators.
The prevention program will illustrate the devastating impact one punch can have, as Neil Davis details the tragic events surrounding the sudden death of his 17-year-old son Sam Davis – a promising South Adelaide footballer – in 2008.
SANFL Juniors players will also participate in bullying and violence prevention workshops where they will explore the personal and community consequences of violence, what influences this behaviour, and strategies to respond.
In addition, parents and senior club members will be given the opportunity to reflect on their sideline behaviour and the influence they have in the lives of young people.
Sammy D Foundation Chairman, Brett Duncanson, said this commitment from the SANFL meant that up to 12,800 young players and their families would benefit from the program.
"We know this program is effective, with 98% of participants reporting that they were more aware of the impact of one punch and 89% reporting they did not get involved in a violent situation because of the information they were given."
SA Power Networks Manager Sponsorship and Events, Kylie Kerrigan, said this new partnership strongly aligns with the organisation's commitment to continually help the wider community.
"Working closely with community to make South Australia a safe and inclusive place to live and play is important to us, and we hope that SANFL juniors, their clubs and parents, really embrace the program and its messages."
The Sammy D Foundation has been operating for over 10 years and was established to educate young people about the impact of violence, and the consequences it has on victims, perpetrators, bystanders, families, friends and the broader community.
Following the devastating loss of Sam, his parents, Neil Davis and Nat Cook, founded the Foundation with the ultimate aim of providing skills to young people in order to prevent such a tragedy from happening again.
Photo: General Manager - Football SANFL, Adam Kelly, General Manager Sammy D Foundation, Brigid Koenig and SA Power Networks General Manager Customer Relations, Sue Charlton at Adelaide Oval to announce the program.