Historic CBD substation undergoes significant upgrade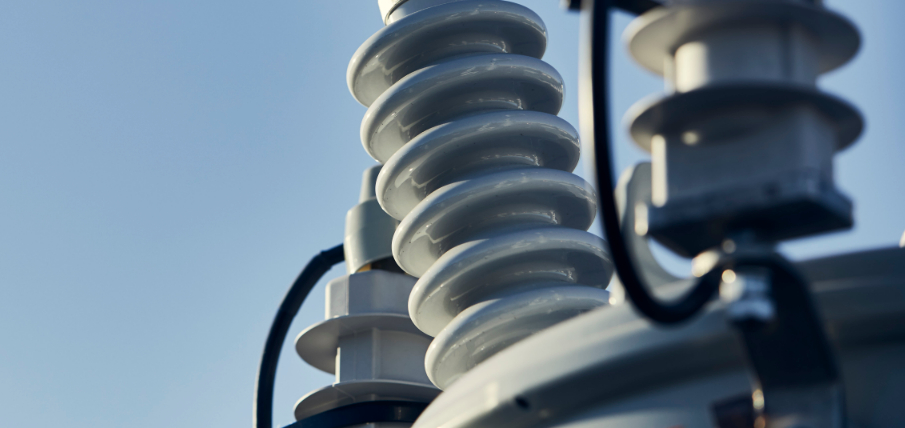 A project to improve the safety and performance of a city substation housed inside a heritage building has successfully concluded after two years of extensive planning and site works.
The 1924 building – originally owned by the Adelaide Electric Supply Company as a converter station – is home to our 33,000 Volt (33kV) East Terrace substation, servicing Adelaide's Central Business District.
While the sub's location presented additional challenges to the project team responsible for the upgrade, Project Manager David they worked closely with the City of Adelaide to ensure the building works complied with, and were sympathetic to, local heritage requirements.
"It's quite a remarkable piece of architecture, and at just shy of 100 years of age, there are still some original aspects to the internal and external structure that are still intact today," David said.
"For example, the tiled floor in the control room and around the original swing door entrance is all original. The original gantry crane is still in operation and was recently serviced to ensure it could provide emergency back-up if required.
"The building's bricks are much softer than those made today, and common methods of fixing items to walls –for example, cable trays, high bolV cable supports etc – had to be taken into consideration during the project, and steel reinforcements aren't in many of the support structures of the building –in those days engineers relied on different design elements to strengthen a building."
David said they were fortunate to have Senior Civil Engineer Graham on the project team, who has worked on heritage projects and was able to help guide them through the approval process.
"Previous heritage experience has given me an understanding of what was required to move this project forward," Graham explained. "We were keen to stay true to the original aesthetics of the building, so I researched online through the State Library of SA.
"From a photo of the building's facade dating back to 1925, we found that the existing roller door was, in fact, the original one. It was beyond repair and needed to be replaced, so we scraped the paint back on the door to reveal the original colour, and from this we were able to match as close as possible to its heritage colour."
The site's proximity to adjacent buildings as well as a number of local festivals and events –including Superloop Adelaide 500, Fringe Festival and public exhibitions at Tandanya –ensured stakeholder consultation was a key part of the project in the lead up to, and during site works.
"Next door to our building is the Tandanya National Aboriginal Cultural Institute, and we were very fortunate they were so accommodating throughout the project," David said. "As their building was constructed just a few years before ours –and was also part of the original converter station –we were given a guided tour. It was a favour we were able to return when we'd completed our site works."
The substation works included the installation of two 52 tonne 66/33kV transformers (replacing the former transformers), the installation of high voltage switchgear and an upgrade of the control room, including telecommunications and control systems.
A complex off-load scheme was required so the crews could work safely. Due to the nature of the CBD system, dozens of switching events were required and involved multiple simultaneous crews mobilised across the city out of hours and over weekends to minimise the risk of power interruptions to local businesses and residents.