Working hand in hand with traditional landowners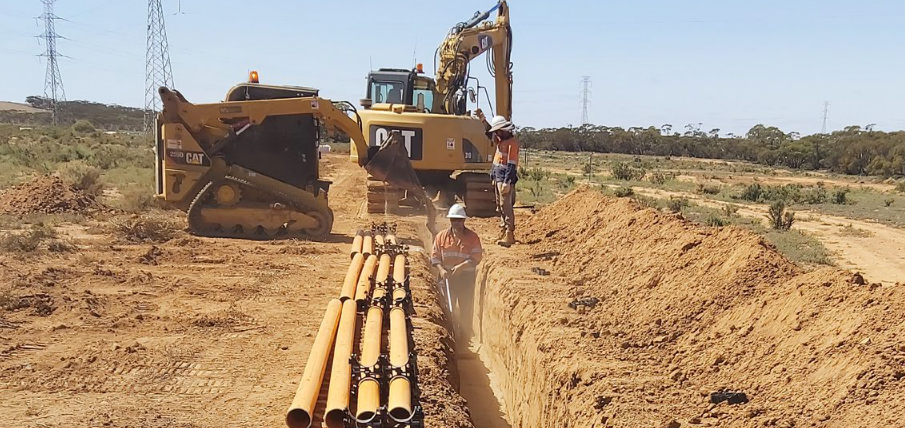 Preserving cultural heritage on our projects.
Part of our responsibility is to plan, construct and operate facilities to minimise the impact on our natural and cultural heritage, including Aboriginal, historical, natural and industrial sites or places.
Environment Consultant, Eirin Lawton has worked on a range of projects to preserve Indigenous heritage and sacred sites.
"To ensure we do not inadvertently disturb any site of significance, we undertake desktop research, engage archaeologists and anthropologists, and work with the local Traditional Owner Groups," she said.
A recent example of our co-operation with Traditional Owner Groups is our works outside the ElectraNet Robertstown Substation.
"The site near Robertstown was identified as high risk for Aboriginal heritage due to its close proximity to a water course and the presence of wombats and remnant native vegetation," said Eirin.
"The Ngadjuri were happy with the way SA Power Networks and our civil contractor, SA Cranes, minimised the impact area and introduced measures to avoid active wombat burrows.
"Aboriginal monitors, as well as an archaeologist, were present for the civil works, in case any artefacts or historical sites were uncovered."
While SA Power Networks has completed its portion of work for this Project, work is still progressing to upgrade the Substation.
Photo caption: Works beginning near Robertstown.