Apprentice of the Year award winner announced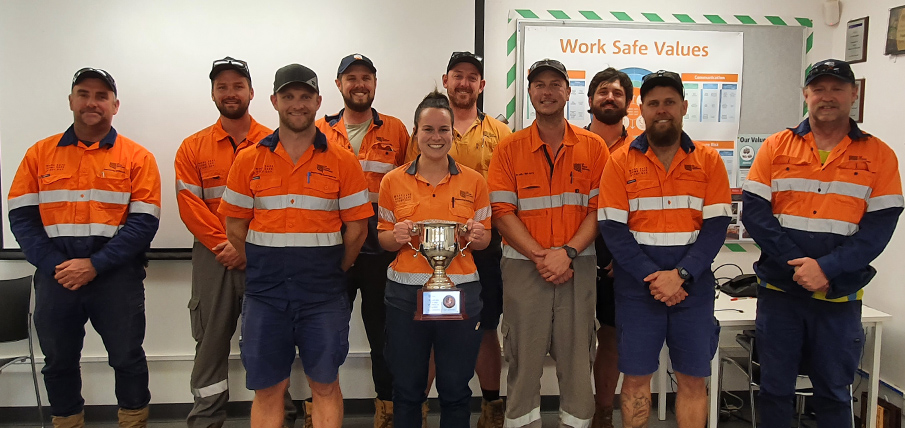 This year, from a field of five excellent nominees, Alanah Barr from our Port Pirie depot has been awarded the Playford Medal.
Each year, we celebrate the great work done by our apprentices by nominating a number of outstanding individuals for the Playford Medal (4th Year Apprentice of the Year). Many of our Playford Medallists have gone on to leadership positions within the organisation and we expect this year's group will go far.
Alanah exemplifies our core values through her approach to her apprenticeship and is a wonderful ambassador for her depot and the Port Pirie community.
Her attention to detail in planning a job is well beyond what would usually be expected of a 4th year. She has picked up many skills related to fault finding and coordinating complex restorations during storm events. Alanah has never been afraid to ask questions and/or offer solutions to problems she has identified, and she always put up her hand to help in emergency situations.
Alanah has been involved in improving our notification system for customers, making a special effort to contact those potentially affected by an outage.
Angela Coker, SA Power Networks Manager Learning and Development says of Alanah, "the number one reason Alanah was chosen by the award panel as the Apprentice of the Year, is that she is truly connected to the purpose of the organisation, demonstrates personal courage and authenticity and has the respect of her leaders, co-workers and community alike."
Other winners
Congratulations also to our other year winners:
Elora Fisher (3rd Year – Marleston South)
Sam Castle (2nd Year – Mt Barker)
Kyle Searle (1st Year – St Marys)

Meet the five finalists for this year's Playford Medal award
Alanah
Alanah works with our powerline crews at Port Pirie. She has now been named as the overall winner for this year's Playford Medal.
Braden
Braden works with our powerline crews at St Marys.
Grace
Grace works with our powerline crews at Holden Hill.
Marie
Marie is an electrician at substation maintenance based at the Marleston North depot.
Mick
Mick works with our powerline crews at Kingscote.