And the SA Power Networks Community Grants 2022 recipients are....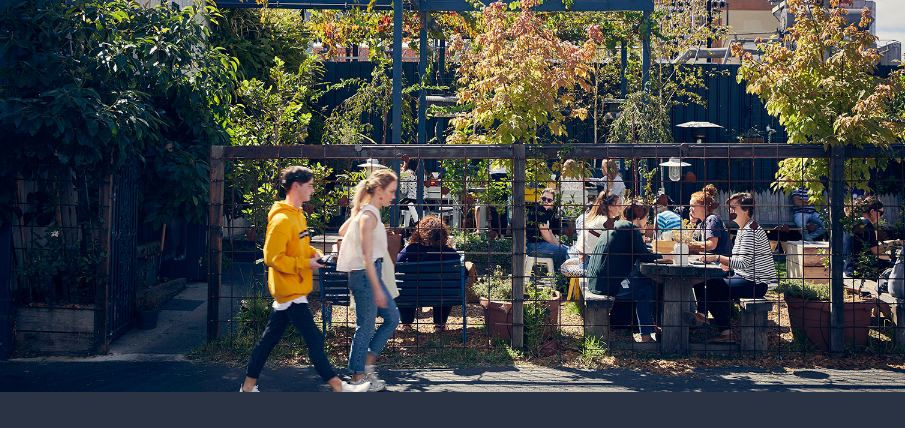 We are excited to announce the recipients of the inaugural SA Power Networks Community Grants for 2022.
The grants were created to assist communities to empower themselves and make a tangible difference in their local area.
Over 120 community groups applied for grants which responded to the following SA Power Networks focus areas:
Keeping the community safe
Supporting our customers and community
Supporting a sustainable SA
Supporting innovation for future growth
Following a very competitive process, grants of up to $5,000 each are being awarded to 26 local groups across South Australia.
The funded activities are split between metro/suburban Adelaide and the regions including places such as Wudinna on the Eyre Peninsula, Hawker in the Flinders Ranges, Murray Bridge, the APY Lands and not forgetting our friends over the water in Kangaroo Island.
There are a range of wonderful ideas, from sustainable community gardens and lighting and solar upgrades, to education programs for young people and innovative safety projects for remote areas.
Please see a full list of recipients below.
1300KOALAZ - Adelaide and Hills Koala Rescue
Lighting for rescues at night
1300KOALAZ is a volunteer organisation operating across metropolitan Adelaide and the Adelaide Hills that rescues, rehabilitates and releases koalas back out into the wild. The group will be purchasing high brightness LED lighting to ensure the safety of volunteers and improve visibility of koalas during night-time rescues. The new equipment will not only help to safeguard but ensure the longevity of South Australia's koala population.
Adelaide University Solar Racing Team
Bridgestone World Solar Challenge
The Adelaide University Solar Racing Team is a student run team aimed at designing and building a solar car for competition in the 2023 Bridgestone World Solar Challenge. Considered the world's toughest solar race, teams race solar-powered vehicles from Darwin, down through the centre of the Australian desert, to the finish line in Adelaide in under six days.
Davenport Community Council
Davenport Community Day
Davenport Community is an Aboriginal Community which has been around since the 1960's formally Umeewarra Mission. Davenport has a population of around 120 people who reside in SA Housing managed homes. The community has been hit hard by COVID restrictions over the last few years. The Davenport Community Day is aimed at bringing the community back together in a celebratory event with both fun and educational activities (such as reconnecting to health services) to be offered on the day.
Echunga Community Association
Power to the Park
The Echunga Community Association (ECA) was set up to encourage effective collaboration between their local council, individuals, and community groups. ECA will be connecting power to the Echunga Community Park, which will allow for an electric barbecue, lighting, an electric pump for rainwater and future toilet blocks. Power to the Park will assist in fostering greater community connections and experiences.
Findon High School
Edible/Usable Native Community Garden
Findon High School is developing an edible/usable native community garden within the school. The garden will be a powerful example of what can be achieved when a diverse and wide range of groups come together, including Indigenous Australians, school students and staff, and community partners, who will all be making contributions to the design, planting and ongoing maintenance. The garden will serve as an education hub which will facilitate the integration of Indigenous history, culture and perspectives into the educational experiences of the students. Produce from the garden will be also used in a range of ways, both within Findon High School and in the community, ensuring its longevity and sustainability.
Hahndorf CFS
VHF radio handsets
The Hahndorf CFS Brigade is a 24/7 service, staffed wholly by volunteers, protecting the local area and coordinating with the wider CFS where deployment to other areas of the state is required. The acquisition of additional VHF radios will improve safety to firefighters and the community through more effective and safe operations on the fireground and at other incidents.
Hawker Area School
Bikes Palya
Hawker Area School is located 400km north of Adelaide and has an enrolment of 50 students. All students at the school will be taking part in Bikes Payla - Bicycle SA's remote bicycle education program for kids and communities in the APY Lands as well as indigenous children in other isolated areas. The weeklong program focuses on bike education, including developing skills as a bike rider, road safety and the benefits of physical activity.
Heart & Soul Group
Can we trestle it?
Heart & Soul Group is a volunteer-based food relief group that has grown to assist over 3,000 people every single week. The group run two food relief centres at Wingfield and Noarlunga, and also offer a home delivery service to people who are unable to leave their houses. They will be upgrading their trestle tables, to make food transportation and storage for their food giveaways more suitable and efficient, and to ease the physical load on their volunteers.
Jigsaw Adelaide
Scanning and computing equipment
Jigsaw is a social enterprise that trains and transitions people with disability into mainstream employment. They will be purchasing new computing equipment to contribute to their digitisation services. The new equipment will allow Jigsaw to bring on new clients, diversify the type of
work they offer trainees to help them learn new skills, and directly create more jobs and traineeships.
Kapunda Kindergarten
Painting Light in Culture
Kapunda Kindergarten is engaging a Ngadjuri Artist to design and paint an Indigenous mural to connect and celebrate Kapunda's Aboriginal history. The mural image will leave a lasting story taught to generations, create cultural change and education, and enhance understandings of the Ngadjuri connection to country within the Kapunda, Light Regional Council and beyond.
Kingscote Netball Club
Lighting upgrade
Kingscote Netball Club provide a safe space for socialisation and activity to promote the physical and mental wellbeing of its members and their families. The courts and clubroom also serve as accommodation during emergency events, including the most recent 2019/2020 bushfires. The club will be upgrading the lighting on the courts to improve safety during games and increase utilisation of the courts.
Loxton Christmas Lights Committee
Loxton Lights Festival
The Loxton Lights Festival will once again showcase the joyous festive season for locals and visitors alike. After two previous seasons affected by COVID, the 2022 festival will help bring much needed tourism to Loxton, and bring Christmas magic to families from all around the State.
Mangalo War Memorial Community Centre
Weather station
The Mangalo War Memorial Community Centre is a social centre for the district of Mangalo, striving to meet the social and welfare needs of the community by providing facilities for sport and socialisation. The centre will be installing a remote weather station to accurately measure weather conditions to comply with the harvest code of conduct and ensure the community ceases harvesting activities when conditions are too dangerous.
Murray Bridge Community Centre
Powering the Community Centre
The Murray Bridge Community Centre is a hub for community activities and works predominately with vulnerable and at-risk individuals and families, seeing over 250 clients through their doors each week. With such a high demand in outreach services, they will be opening a second location, and plan to install solar panels, which will ensure the Centre can continue to provide low-cost and free community activities and rooms for outreach services through electricity cost saving.
Murray Mallee General Practice Network
Second Beginnings Recovery Café
Murray Mallee General Practice Network (MMGPN) is a leading provider of primary healthcare services in the Murray Mallee region of South Australia with a vision of building healthy and resilient people and communities. MMGPN are looking to establish a social enterprise - Second Beginnings Recovery Café - a place which is open to all members of the community, from those with a lived experience of mental health and/or alcohol and other drug recovery requiring support to access mainstream employment, to community members wanting to create impact for others through donating time and skills.
Port Lincoln Chamber of Commerce and Tourism
Port Lincoln Christmas and New Year's Activities
The Port Lincoln Chamber of Commerce and Tourism is a not-for-profit association that exists to support local business and tourism in Port Lincoln and surrounding districts. Every year the Chamber decorates the Port Lincoln CBD and foreshore with Christmas lighting and displays, as well as organises events and activities to celebrate the festive season. This helps attract visitors to stay and spend throughout the holiday period, and therefore supports local businesses and residents, through job creation and tourism.
Rotary Club of Adelaide
Science & Engineering Challenge
The Rotary Club of Adelaide is an instrumental partner in operating the Science and Engineering Challenge in South Australia. The Science and Engineering Challenge is an annual event which inspires and encourages high school students in years 9 and 10 to take further studies in Science, Technology, Engineering and Maths subjects.
Rotary Club of Onkaparinga
Shelter Project - APY Lands
The APY Lands are extremely remote with long distances between communities. This presents considerable risks for travellers, as well as the Anangu people and the people who work on the Lands. The installation of roadside shelters assists in mitigating safety risks by providing a safe rest stop for those travelling. Six of these shelters have already been installed and have already proven life-saving with a family stranded for three days and seeking refuge at one of these facilities. The grant will help assist with the construction of more shelters.
SIDS and Kids SA
Grief Counselling and Bereavement Telehealth support program
SIDS and Kids SA provide free grief counselling for families that have been impacted by the sudden death of a baby/child from any cause. The pandemic saw a huge surge in referrals, as well as an expansion of counselling options, including telehealth to ensure parents had continued access to services during lockdowns and restrictions. Purchasing new computing monitors with cameras will ensure SIDS and Kids SA are able to facilitate high quality telehealth services for parents going through one of the most difficult times in their lives.
Southern Koala and Echidna Rescue
Wildlife rescue equipment
Southern Koala and Echidna Rescue delivers wildlife rescue, rehabilitation, research and revegetation activities across the southern metropolitan region. With the increase in community awareness about their services, the volunteer-led rescue is needing additional and essential PPE and equipment, to ensure their rescues are conducted safely.
Sustainable Communities SA
Aberfoyle Repair Café
Aberfoyle Repair Café is a place where people can bring their broken/damaged household items and get help from skilled repair volunteers to fix the items themselves. Set up at the Aberfoyle Community Centre, the monthly repair sessions will provide meaningful interactions for repair volunteers to share their skills and knowledge with the community and support the importance of sustainability and reusability.
St Mary's College
Franklin Street Nature Garden
Students at St Mary's College are helping the Chequered Copper Butterfly - an endangered species, native to the CBD area. Through urbanisation, the plant species this butterfly is reliant on has been lost in all areas except the Victoria Park helipad area. Students have therefore established the Franklin Street Nature Garden where they have learnt how to propagate this plant species to ensure the Chequered Copper Butterfly's survival. The school will also look to establish a growing program for local businesses to improve native regeneration, as well as liaise with kindergartens, schools and colleges in the CBD area to build a communal skill set for the propagation program.
Sturt Football Club
Double Blues Go Green
Sturt Football Club started the Double Blues Go Green in 2021 to improve the waste management of the league men's home games at Unley Oval. Through the initiative, a staggering 96% of matchday waste was diverted from landfill, and the local Scout group was able to benefit by collecting all cans and bottles for recycling as part of the container deposit scheme. The club will be implementing the sustainable initiative again in 2022 to reinforce the behaviours established in 2021, to be a vehicle for positive change and environmental education amongst the community and for other Clubs around the State.
Summertown and Districts CFS
Chainsaw
The Summertown and Districts CFS Brigade is committed to protecting the community in the event of fire and other emergencies. The brigade is purchasing a new electric chainsaw which will be used to remove trees posing risks during bushfires, clearing blocked roads and damaged powerlines, and isolating fire-damaged structures.
Wudinna & Districts Road Safety Committee
Community Safety Trailer refurbishment
Wudinna & Districts Road Safety Committee was established in response to concerns about driver behaviour and the need for key messages to be reiterated on highways to remind them of safety messages. The Committee will be repairing and upgrading their Community Road Safety Trailer to ensure highly visible reminders and road safety messages are delivered to a broad range of people travelling to and through the district.
Zimbabwe Community of South Australia
BBQ Trailer Project
The Zimbabwe Community of South Australia (ZICOSA) is a group dedicated to bringing together and engaging the Zimbabwean community, as well encouraging greater participation in the development a multi-cultural society in South Australia. ZICOSA will be creating a purpose-built BBQ trailer, with a portable solar generator, to assist with all their community gatherings, functions and festive events. Having a custom BBQ trailer will help increase social interactions, which will encourage positive growth and cultural strength amongst the community, as well as promote the use of renewable energy sources to the community.
Thank you to everyone who applied, and we look forward to bringing the grants back for 2023. Keep an eye on our Community Grants page for information.