Announcing the Distributed Energy Resources (DER) Register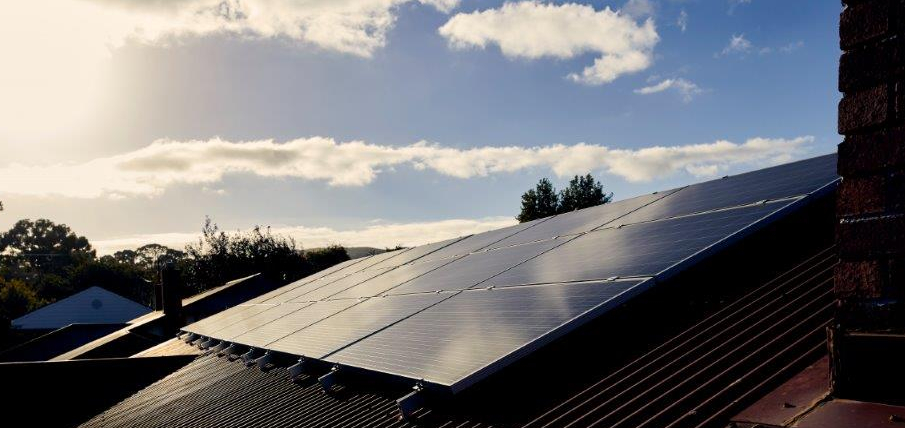 From 1 December 2019, SA Power Networks will provide data to the Australian Energy Market Operator (AEMO) on every generator and battery device connected to the grid.
What are DER?
Distributed Energy Resources (DER) is the name given to renewable energy units or systems that are commonly located at houses or businesses to provide them with power. Common examples of DER includes rooftop solar PV and batteries in homes and businesses. However, it also includes other systems and generation types, such as cogeneration, that operate in a grid-connected mode and larger stand-alone generators that connect directly to the grid.
What is the DER Register?
The uptake of small generators, like rooftop solar has been so successful that the Australian Energy Market Operator (AEMO) now require visibility of these devices to ensure the secure and safe operation of the national electricity system. With the help of SA Power Networks and other distributors, AEMO is establishing an online register to record and hold this data so all the DER devices across Australia can be mapped.
The DER Register will assist AEMO with the safe and effective integration of all DER devices into the electricity grid and market, which in turn will enable AEMO to build innovative new markets for customers to participate in with their DER devices.
How will this information be collected?
SA Power Networks will collect information at time of application using the existing process and form – in fact nothing will change there. Post-install the Office of the Technical Regulator (OTR) will collect additional information via their electronic Certificate of Compliance (eCoC).
We are in a privileged position in South Australia that the OTR's eCoC process is completely electronic. This means that we have been able to satisfy the requirements of the DER Register without adding an additional step for installers or contractors to complete.
The only change that will be seen is the eCoC now has a few extra questions. Licensed electrical contractors will have received notification from the OTR regarding the changes to the eCoC.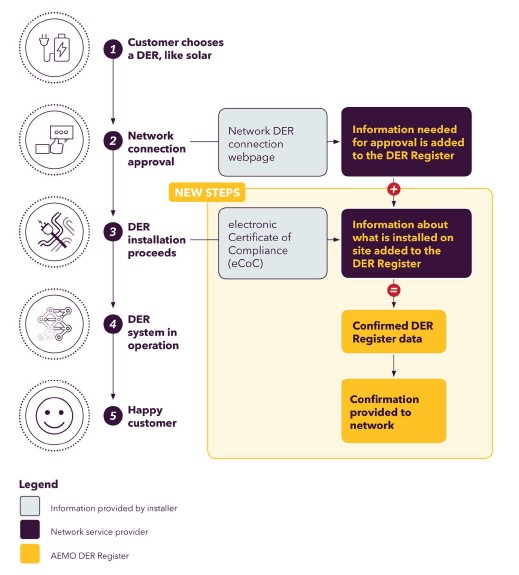 Like more information?
AEMO have produced a SA specific implementation factsheet which is available on their website here.
The OTR have also produced a user-guide to help installers complete the new eCoC form, which is available here.
For any further enquiries regarding the DER Register please email seg@sapowernetworks.com.au or for general solar enquiries call 1300 665 913.