Graduates making an impact in 2022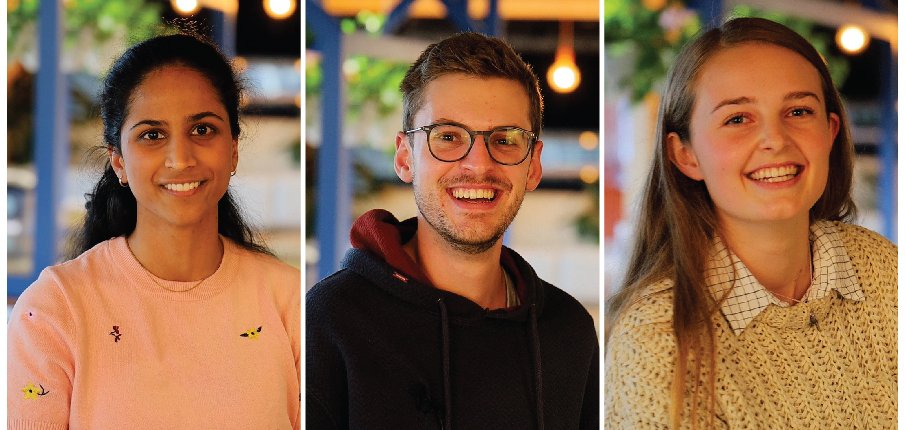 Our current group of young talent in the Graduate Development Program is getting stuck into their roles and is already making an impact across the business.
We support the development of graduates who want to make a positive impact on South Australia through our SA Power Networks Graduate Development Program.
Eligible graduates undertake a 3-year development program to ensure they are equipped with the skills they need to succeed in their chosen field. Graduates experience structured rotations throughout the various areas of the business which helps them to develop a broad range of skills and experience. Other benefits include:
• at least 4 full days of business and leadership training per year
• access to SA Power Networks' leaders via an award-winning mentor program
• membership to industry associations
• opportunities to use real work projects to contribute to completion of accredited qualifications
• access to a dedicated graduate program manager and learning and development consultant.
Graduate development intake for 2023
Applications open: until 30 July
Degrees / Disciplines sought: Electrical Engineering, Telecommunication Engineering, Economics.
Learn more about our Graduate Development Program.
Apply via our Current Vacancies page.
Hear from our current graduates
Graduates play an important role at SA Power Networks and they get the chance to contribute daily while helping to provide an essential service to all South Australians.
Hear from some of the participants in the 2022 Graduate Development Program below.
Siobhan
Siobhan is an IT graduate from the University of Adelaide and is currently working in the Innovation and Technology Department.
Sanjana
Sanjana is an engineering graduate from Adelaide University with a degree in electrical and electronics engineering and is currently working in the Strategy and Transformation department.
Daniel
Daniel is an engineering graduate from Adelaide University and is currently working in the Strategy and Transformation department.