Introducing our 2023 SA Power Networks Community Grant recipients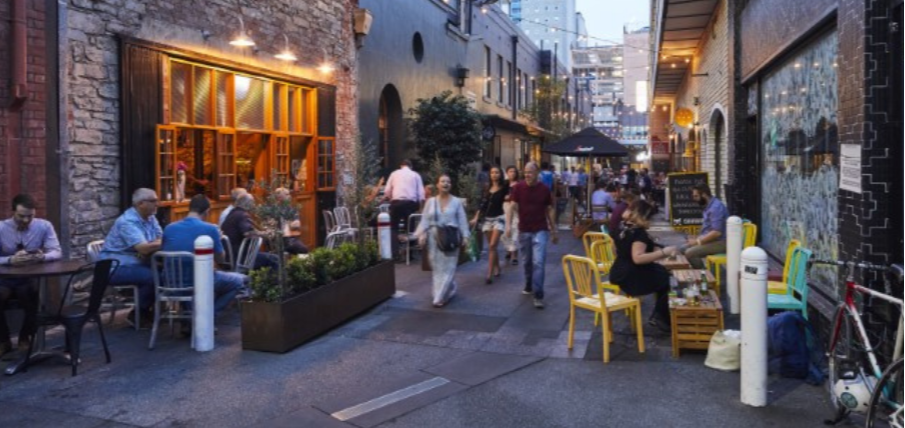 For the second year running our community grants will make a positive difference - at a grassroots level - for people living and working across South Australia with over half of the funding supporting activities in regional and remote communities.
In 2023 we're excited to award grants to 30 diverse groups set to deliver some wonderful projects within their (and our) local communities.
Successful projects include upgrades to parks, gardens, playgrounds and other community facilities, as well as support for mental health, inclusion programs and equipment and training for emergency response agencies.
Over 200 community groups applied for grants which responded to the following SA Power Networks focus area:
Keeping the community safe
Supporting our customers and community
Supporting a sustainable SA
Supporting innovation for future growth
At SA Power Networks, we pride ourselves on being an active member of the communities where we run and are delighted to be able to support the many volunteer-led organisations, through these grants.
Please see a full list of recipients below.
Organisation Name 
 Funded Activity 

Andamooka Opal Fields Tourism Association Inc 

To purchase a 9575 Iridium Extreme Satellite Phone to ensure the residents of Andamooka and surrounds have reliable communications.  

Australian Film Diversity and Inclusion Foundation 

To support deliver the 2024 Port Adelaide Diversity and Inclusion Film Festival that promotes film making by gender and culturally diverse filmmakers.

Camden Community Centre 

 

To purchase a cool room for the Centre's Food and Wellbeing Outreach Program, to store and distribute more fresh and perishable produce to vulnerable members of the community.  

CFS Foundation (on behalf of the Burnside CFS Group) 

To purchase a range of battery powered tools for use by the volunteers of the Burnside CFS group when responding to emergency call outs. 

Community Care and Transport Inc 

 

To purchase portable presentation equipment to increase community education and awareness of the accessible, community transport services provided by Care in Motion.

Elizabeth Royal Life Saving Club Inc 

To train five new volunteers from culturally and linguistically diverse communities and support these trainers deliver water safety and swimming training to their communities. 

Fulham Community Centre

To deliver 26 'Blokes Breakfast' over the next 12 months, providing an outlet for socially isolated men in the Fulham and surrounds areas.

Hamley Bridge Swimming Pool Inc 

To purchase a swim teaching platform to support deliver Water Safety and Wellness Programs at the recently renovated Hamley Bridge community swimming pool.

Hardwicke Bay Progress Association Inc 

To install additional solar panels on the roof of the Hardwicke Bay community hall so the community can reduce their power bills and redirect funds to deliver more activities for the community.

Lefevre Uniting Church Taperoo 

To purchase three storage cabinets for the crisis relief service provided by the Church.

Mid Murray Suicide Prevention Network Inc 

To deliver three "Junk Journal" workshops with artist Donna Gordge to local residents who are experiencing mental health issues or social isolation.

Mount Barker Family House Inc 

To upgrade the security and lighting of the Brakunga Community Hall as part of the revitalisation and reactivation of this local community facility.  

Multicultural Communities Council of SA 

To translate safety messages about fallen power lines into 12 languages such as Punjabi, Nepali, Ukrainian, Korean, Spanish, Arabic, Urdu, Polish, Greek, Italian, Bengali and Mandarin as part of a broader project translating and promoting safety and disaster messages for multicultural communities. 

One Culture Ltd 

To promote and support participation in soccer, and overcome gender barriers to involvement, of young women from culturally and linguistically diverse backgrounds by delivering a one-day event coinciding with the 2023 Women's World Cup.

Port Lincoln Area School 

To upgrade a space in the High School and develop it into a 'Nunga Garden', as a recreation and social space for the school's Nunga students and to use in the school's curriculum and learning activities relating to local Indigenous culture.

Risdon Park South Kindergarten  

To support the "Share the Joy" intergenerational program that is a partnership between the kindergarten and residents of Helping Hands Lealholme retirement village including transport, additional staffing and program consumables.

Riverland Youth Theatre Inc 

To support the Riverland Youth Theatre deliver the 'Alternative Prom', a safe and inclusive end-of-year celebration for LGBTIQ+ and other young people.

Riverton Community Management Committee Inc 

To install a digital community noticeboard to promote community and safety messages to residents in the mid-North.

Royal Life Saving Society Australia - South Australia Branch Inc 

To deliver water safety programs to families in the Riverland and West Lakes including responding to a swimmer in danger/distress and providing basic first aid and CPR.

Salisbury United Soccer Club Inc 

To improve volunteer safety and the spectator experience by installing a digital electronic scoreboard to replace the current old and unsafe wooden scoreboard at the soccer club.

Southern Yorke Peninsula Landcare Group Incorporated 

To support a feasibility study for the expansion and long-term management plan for the Minlaton Fauna Park including its connection with the Marna Banggara project and the reintroduction of locally extinct native animals to the southern Yorke Peninsula.

St John Ambulance SA 

To support 12 St Johns Ambulance community volunteers to complete the Advanced Life Support (ALS 1) Training delivered by the Australian Resuscitation Council.

Sudden Infant Death Syndrome Association of SA  

To deliver face-to-face grief counselling in the Hawker/Quorn and Riverland areas to bereaved parents and to provide grief-counselling training to local health care professionals.

The Brain Injury Network of South Australia Inc 

Establishing a cafe style facility that creates a safe space for informal support and sharing, to reduce the social isolation of people with a brain injury. 

The Mount Remarkable Agricultural Society Inc 

To purchase and install two new, recycled plastic, picnic tables and bench seats at the recently constructed nature playground at the Melrose showgrounds, increasing the amenity and further encouraging community use of this key public infrastructure.

Tulka Progress Association Inc 

To install a firewater tank and associated firefighting equipment at the new Tulka community hub building.

Ungarra Primary School 

To support the Ungarra Primary School's STEM curriculum by funding sustainable technologies to supplement its "Mini-town" including solar lights and robotic vehicles.

Warooka Progress Association 

To erect a campground shelter in Warooka, providing better amenity for campers and supporting local economic development by attracting more overnight visitors to the town.  

Yaninee (Public) Hall Inc Association Inc  

To support the upgrade of the Yaninee Institute's kitchen including the purchase and installation of a new stove, refrigerator and other small appliances.

Yorketown Community Childrens' Centre 

To support the construction of a new bike track at the Yorketown Community Childrens' Centre for children to use as part of the curriculum encouraging children to use their gross motor muscles.
Thank you to everyone who applied, and we look forward to bringing the grants back for 2024. Keep an eye on our Community Grants page for information.