Employee Foundation
Our Employee Foundation was established in 2006 and to date has donated more than $4 million to the South Australian community.
The Foundation enables our employees, their families and friends to make a positive contribution to the lives of people in our community through:
volunteering
fundraising
donations of money, goods and services.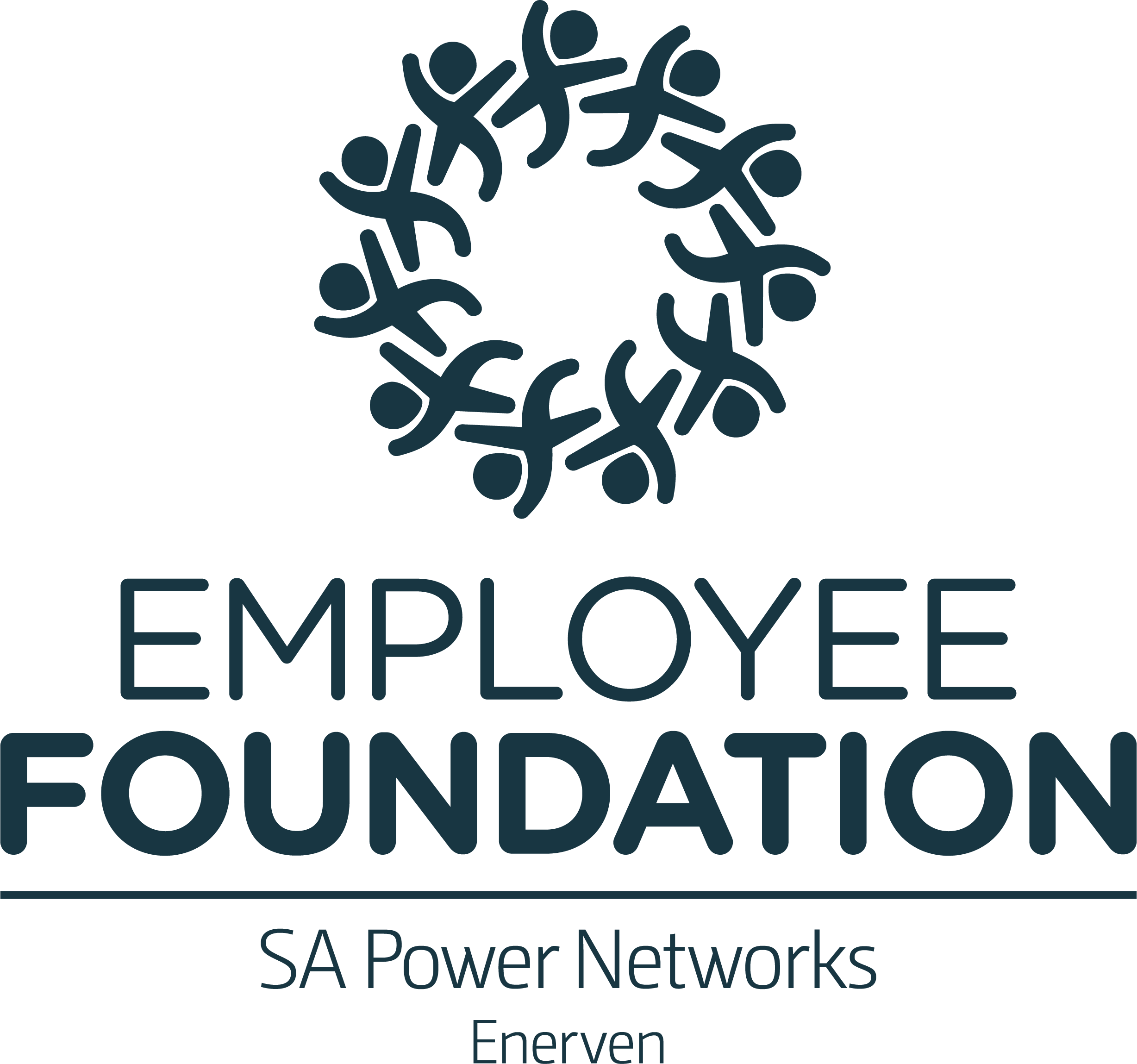 Who we support
| Charity | How we help |
| --- | --- |
| Cancer Council SA | Our donations are funding the refurbishment of the Flinders Lodge accommodation for patients travelling from Country SA for medical treatment. |
| Women's & Children's Hospital Foundation | Our donations provide the families of children with complex or multiple disabilities with equipment to enable treatment at home. |
| The Nature Foundation | Our support is focused on the Para Woodland Restoration Project and the revegetation of native grass and plant species. |
| Hutt Street Centre | Through the Angel for a Day program, our donations provide 200 people with breakfast and lunch for a month, helping those facing homelessness to rebuild a better life. We also serve breakfast every week at Hutt St centre with our volunteers and have been doing so for over 10 years. |
| The Mary Potter Foundation | After building the complimentary therapy retreat room, our donations are now funding programs and activities enabling people with life limiting illnesses and their families to enjoy the highest quality of life. |
| Lions Hearing Dogs | We provide financial support to ensure those who are deaf and hard of hearing can continue to access Lions Hearing Dogs. |
| The Breakthrough Foundation | Our commitment will help fund a new mental health research project that will one day help to create a life free from mental illness. |
Make a donation today. All donations over $2 are tax deductible.
Each link opens a larger version of the image
Find out more through our annual reports
Read more about the Employee Foundation and current projects in our annual reports:
2022
Download the 2022 Annual Report (PDF 9.3MB)
2021
Download the 2021 Annual Report (PDF 3.8MB)
2020
Download the 2020 Annual Report (PDF 5.5MB)
2019
Download the 2019 Annual Report (PDF 5.4MB)
2018
Download the 2018 Annual Report (PDF 4.3MB)
2017
Download the 2017 Annual Report (PDF 9MB)
For more information contact employeefoundation@sapowernetworks.com.au.