What to look for when purchasing solar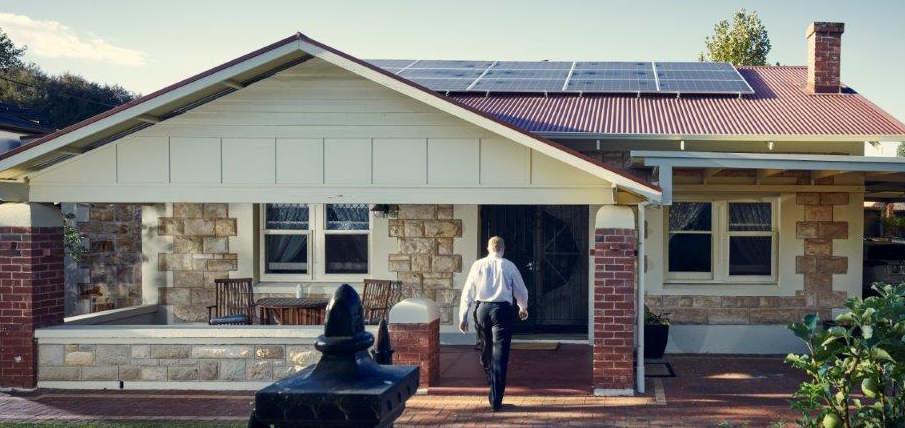 The cost of solar has significantly dropped and so have government incentives but before making the decision to install, you should consider whether the investment will be worthwhile.
Harry our Energy Advisor has created a few tips to consider before making the investment.
How many solar panels will you need
The size of the system you decide on should be based on the amount of power you consume in your home and when you use it. Every household is different, so your accredited solar installer will be able to calculate the right size for your needs.
A big solar system won't necessarily mean more financial benefit for you. If you push too much power back into the grid you may not get the benefits you hope for.
How much will you save using solar power
It takes anywhere from two to seven years for a solar system to pay for itself.
The solar system will help run appliances in the home first, and the grid will top you up if you're needing more. At times when you're producing more solar power than what is needed it will push this into the grid. Some retailers offer a rate for this excess power and is commonly known as a 'Feed-in Tariff'.
Potential extra costs
Your meter will either need to be changed or reconfigured to record power going into and out of the household
Upgrades to the switchboard and wiring to support the installation of a new meter
Repairs or strengthening of the roof structure
Removal of any shading which may block the sun from hitting the panels
Administration fees
Once installed and connected to the grid, make sure the system is maintained so it can continue to operate safely and efficiently
Do your research
Purchasing solar panels can be overwhelming so do your research. Read articles, and reviews, talk to family, friends or neighbours who have solar panels and learn from their experience.
Make sure you get multiple quotes from accredited installers to ensure you're getting a good deal.
Solar panel buying guide checklist
Assess what power you currently use and the system capacity you need (and can afford)
Ensure the solar is installed on a north facing roof that has minimal shade from trees or structures
Contact your electricity retailer to see what solar rebates are available
Get multiple quotes from installers to ensure you're getting a good deal, and make sure your installer is accredited
Make sure your solar panels meet the required standards
Check your solar panels' warranty (and know the difference between product warranty and a performance warranty)
Retain a copy of your approval to connect the solar system to the grid. This is called a SEG application and will be submitted to us by your installer
Ensure your electricity retailer is ready to install or reconfigure a meter
So while this article will help you do your homework, we recommend you visit the Clean Energy Council consumer buyer's guide for more comprehensive advice when purchasing solar.