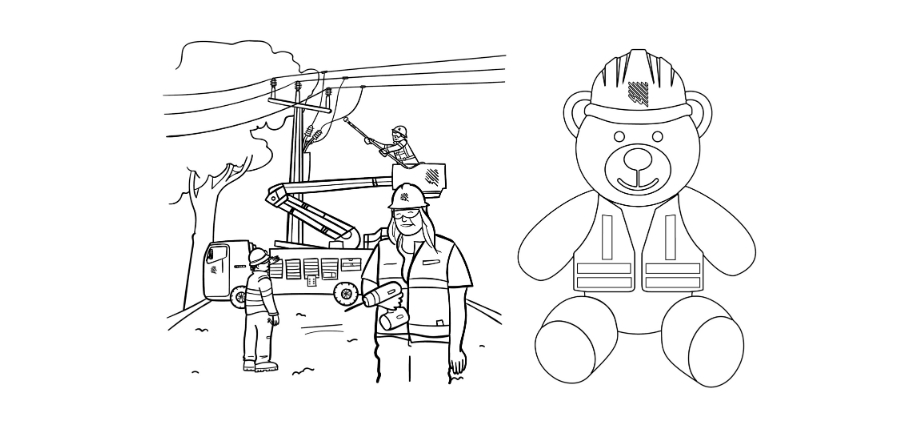 SA Power Networks Colour-in sheet
For an activity that is fun and free for the kids (and adults) to do this school holidays print out (or import into a digital drawing app) our colouring-in sheet and do your best to stay between the lines:
Eddy the Teddy colouring-in page
SA Power Networks crew colouring-in page
Our crews are working hard to keep the power on. Give them a wave if you see them out and about – they are undertaking essential work.
More information about the changes we are making to keep our people and the wider community safe, while keeping the power on, is available here .