SA Power Networks Reconciliation Action Plan artist announced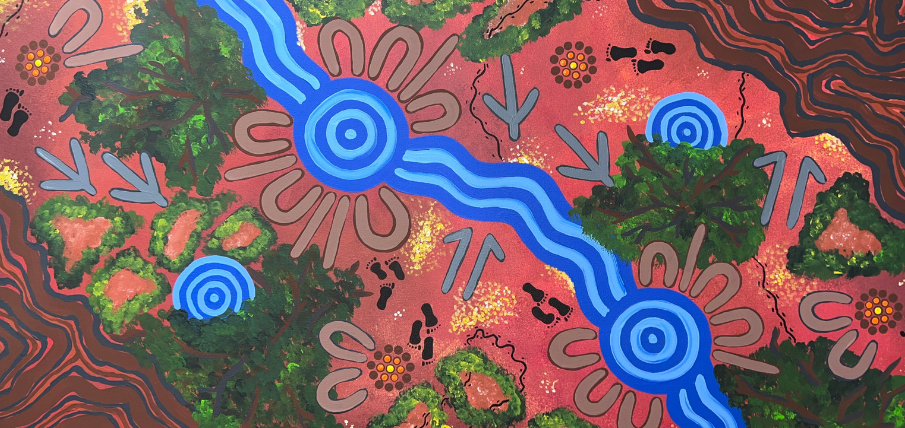 SA Power Networks is thrilled to introduce you to the talented artist who will develop artwork for our first Reflect Reconciliation Action Plan (RAP)....
Meet Presten Warren, a 23-year-old Indigenous artist living in Port Lincoln, South Australia. Born in Port Augusta and raised in Ceduna, he is a proud Wirangu/Dieri/Kokatha/Mirning man.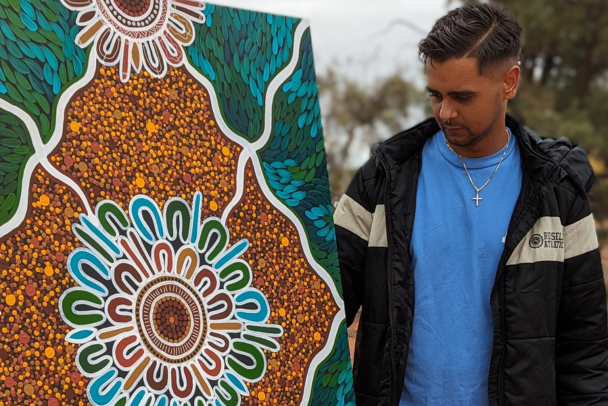 Presten Warren
Walking in the footsteps of his Grandmother who taught him about Aboriginal art, Presten honours his culture by keeping this important tradition alive.
Since launching Painted Studios in 2022, Presten has sold over 100 artworks, received several awards, secured international contracts and travelled across Australia for his work.
We are incredibly privileged to have Presten join us as the artist for our first RAP. This artwork will be a powerful visual representation of our commitment to reconciliation, as we work towards a future of unity and understanding.
Presten says he "cannot wait to get started" on producing the final artwork, which will feature throughout our RAP, on our website and in other forms of print and digital communications. The physical artwork will also be displayed at SA Power Networks' main office in Adelaide.
We are in the final stages of developing our first Reflect RAP, which will outline SA Power Networks commitment and actions to drive our contribution to reconciliation both internally and externally in the communities we operate in.
Learn more about Presten and his incredible art on his website, www.paintedstudios.com.au
Thank you to everyone who applied, and we look forward to sharing Presten's artwork with you all soon. Keep an eye on our website and social media pages for updates.

News item: SA Power Networks seeks artist to create a visual artwork representing our reconciliation journey.
Each link opens a larger version of the image