SA Power Networks receives national recognition for innovation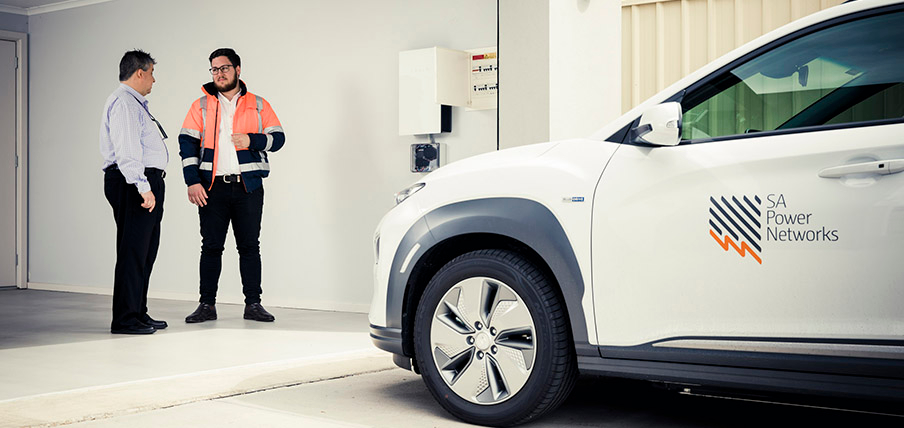 SA Power Networks has been named amongst Australia's top 100 most innovative companies in the 2021 AFR BOSS Most Innovative Companies List released today.
| | |
| --- | --- |
| Fifth in Agriculture, Mining and Utilities | |
Ranked fifth in the Agriculture, Mining and Utilities category, SA Power Networks was the only electricity distribution utility to make the top-100, selected from over 700 nominated organisations across Australia and New Zealand.
The prestigious list is published annually by The Australian Financial Review and Boss Magazine. The results are based on a rigorous assessment process managed by innovation consultancy, Inventium, in conjunction with a panel of industry expert judges.
Judges assess a specific innovation as well as a company's innovation strategy and culture.
"We are thrilled to be recognised for our growing innovation program," said SA Power Networks Head of Corporate Affairs Paul Roberts.
"It's easy when people look at a traditional poles and wires business like ours to assume we are not innovative. The reality today is that we have to be innovative to adapt to the rapid change in the way customers want to source and use energy; the revolution underway in meeting South Australia's energy needs from renewable energy sources, including rooftop solar; and the changing role of the electricity distribution network we manage
"We welcome the power of possibility these changes are creating," Mr Roberts said.
Recognition for our innovation efforts
As an organisation we have been working hard to create a more innovative culture. We were able to demonstrate to the judges the way in which we are maturing our organisational approach with a focus on delivering better outcomes for our customers and community.
We also highlighted some highly innovative projects that are world-leading, for example, our focus has been on how we can efficiently support the growing amount of rooftop solar and batteries and other 'distributed energy resources (DER)' directly connecting to our network in South Australia. We are leading the world in this change and that means we are also developing world-first solutions to integrating DER (read our Distributed Energy Transition Roadmap 2020 - 2025). A key innovation project underway is the introduction of a system for flexible export limits for solar customers – which will help us meet our goal to double the amount of solar on our network by 2025.
While we are excited to be recognised in these awards, we know we have more to do in enhancing our customer service and management of the network through innovation. In some senses, innovation is a never-ending journey and we love the power of possibility that it brings to our business.
SA Power Networks - The Power of Possibility
What does the future of energy and electricity distribution look like? Our new campaign asks South Australians to imagine just that.
Imagine the power of possibility being created by our energy transition, which can lead to better health and social outcomes and a growing economy based on clean energy from the sun and wind.
Learn more about The Power of Possibility campaign
About the AFR BOSS Most Innovative Companies List
The AFR BOSS Most Innovative Companies list is in its ninth year. The list ranks the most innovative organisations in Australia and New Zealand, by industry, and is the only national list of its kind.
Judges look at how valuable the problem is that an innovation is solving, the quality and uniqueness of the solution, and the level of impact that the innovation has had. Inventium also assesses internal elements such as innovation culture, strategy, resources and processes, which demonstrate a sustainable and repeatable approach to innovation.
In 2021, the list comprised of ten industry lists, compiled from over 700 nominations.
Learn more about the AFR BOSS Most Innovative Companies List
More information
We were named in the Mining, Agriculture and Utilities category. Read more about our submission and the other companies that made the list in this category on the Australian Financial Review website.